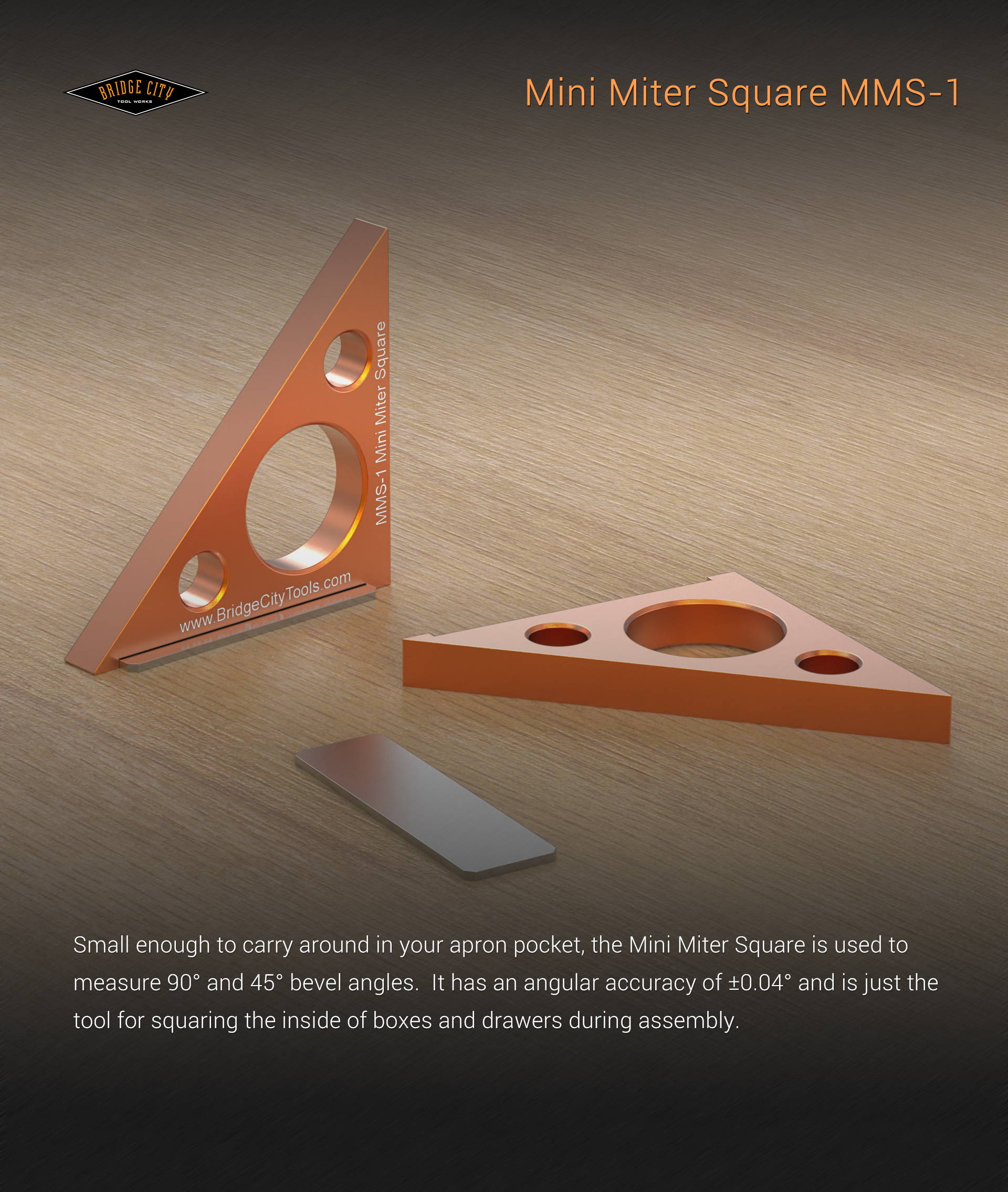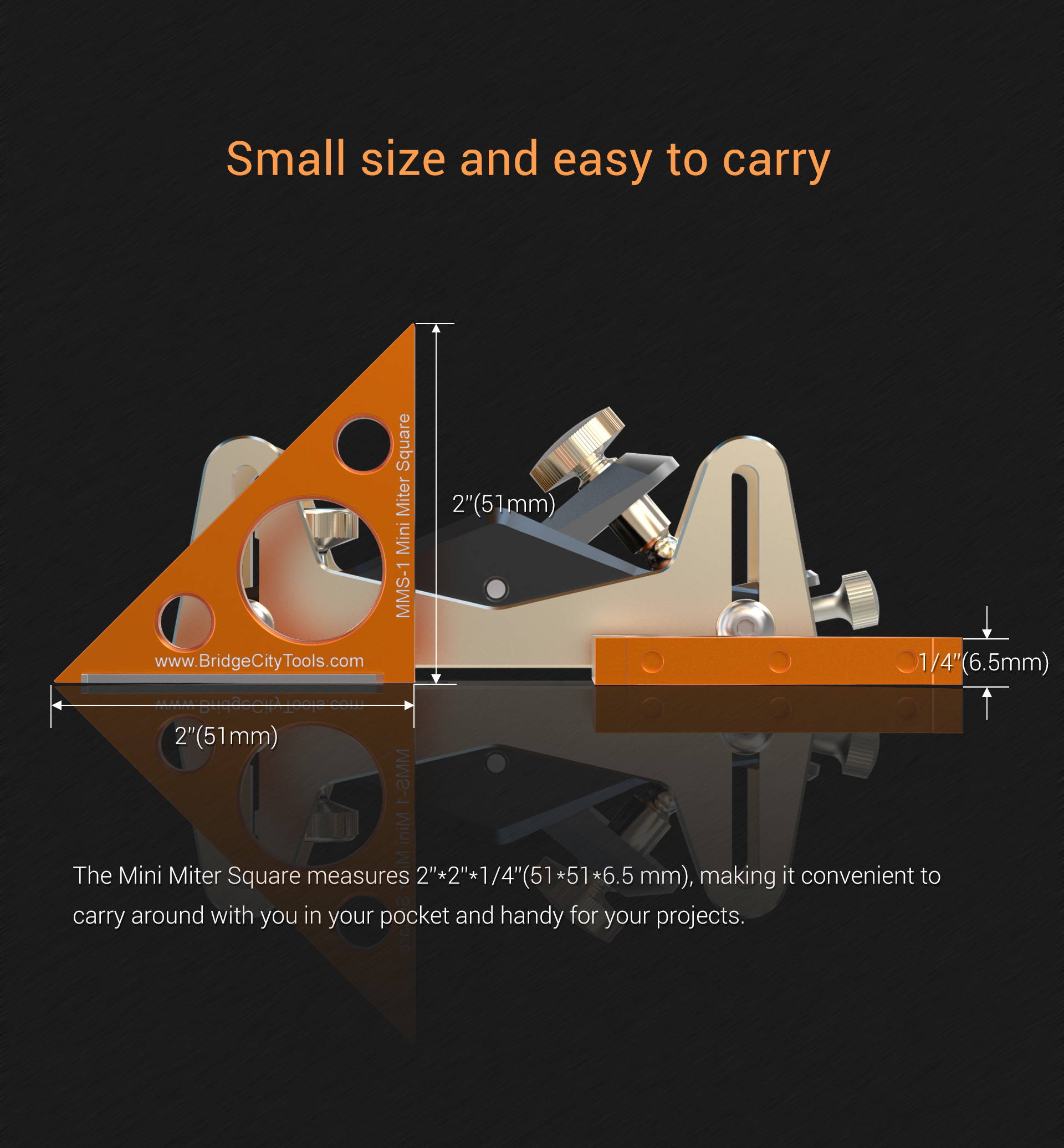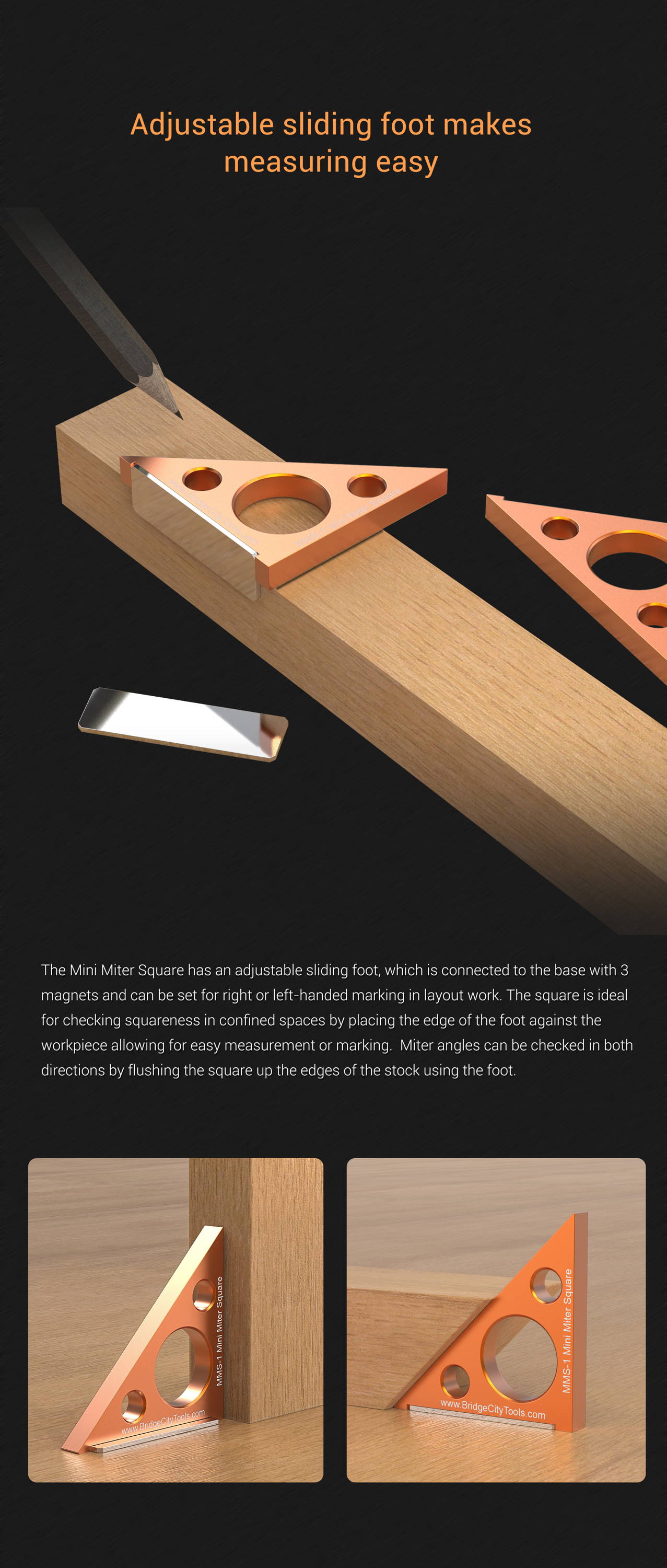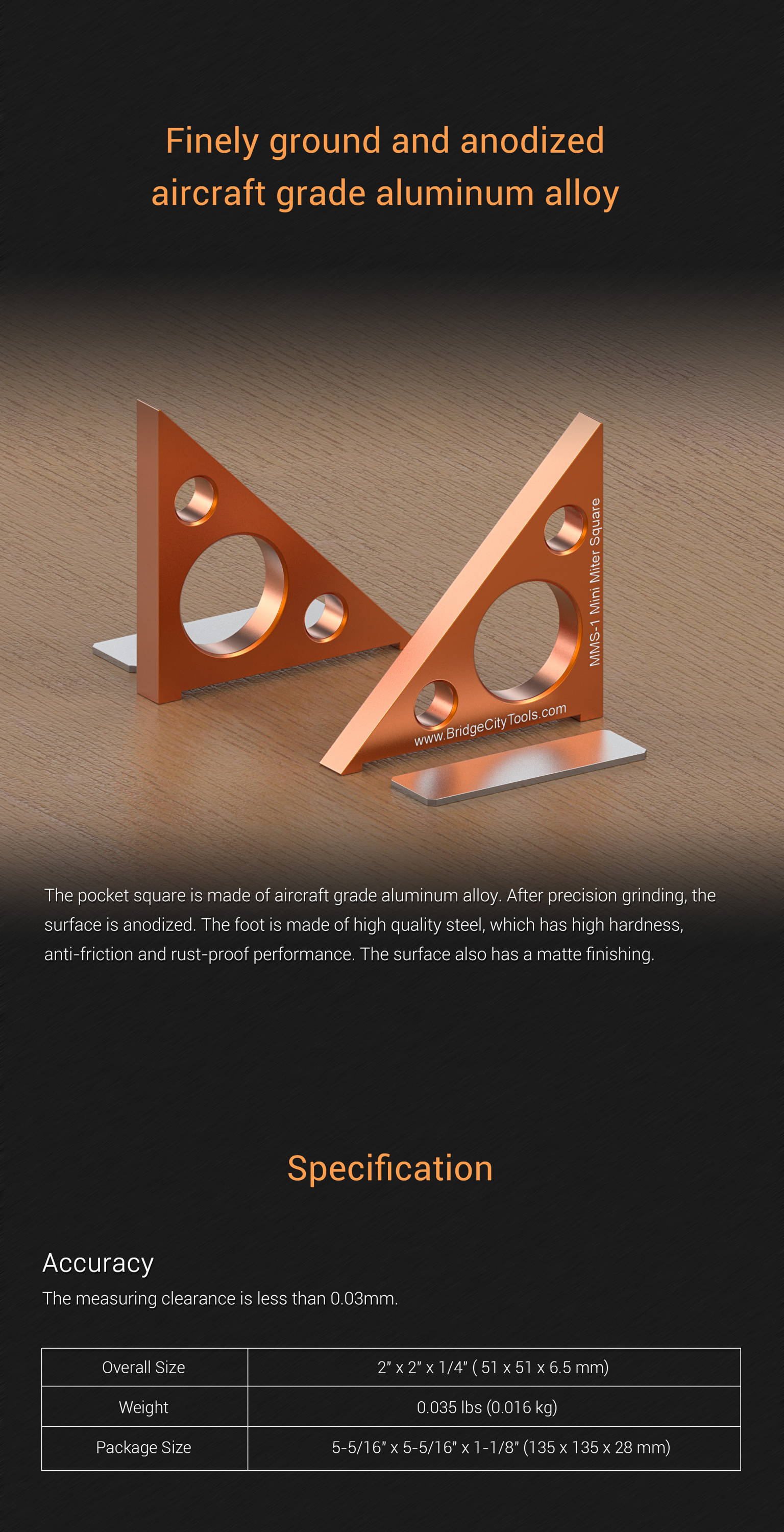 "Some images on this page are computer-generated representations of the product and may differ from the actual product. Colors, textures, and other details may not be accurately represented in the images. Please refer to the product description and specifications for more information."

Review of Mini Miter
Well designed and built. I believe it will become one of my favorite and useful tools in my shop. Small enough to keep in my apron so it will always be handy when I need it. The discounted price made it very affordable.
Mini Mitre
Great quality. Nice to be able to get into small spaces and confirm for square. The magnetic optional plate works well.
Mini square
Really like the size, it can get into places that the larger ones can't. I also like the mag base.
Smaller than expected but amazingly handy
I was surprised to see how small it was but it is super handy and comes in clutch. I really like the magnetic base plate.
Great product
using for tight spots where the bigger ones won't fit
MMS-1 Mini Miter Square
Ok for what it is.
Pricey for what it is.
Wish the magnets were stronger.
Love the precision.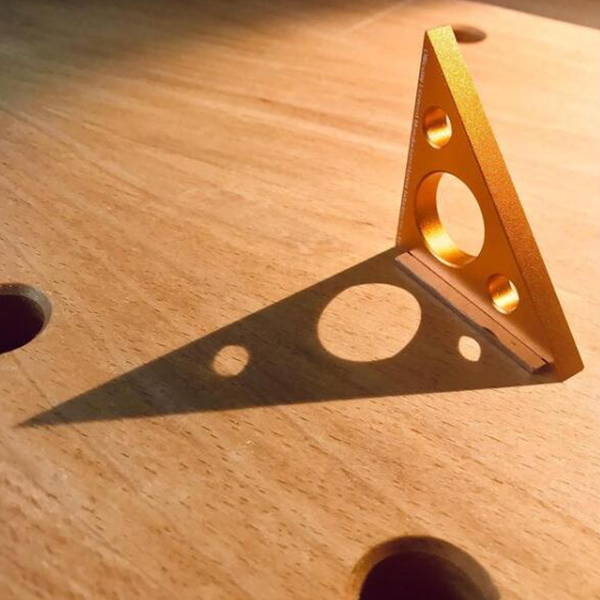 Cheese!🧀 @bridge_city_tool_works
The tiny square 👌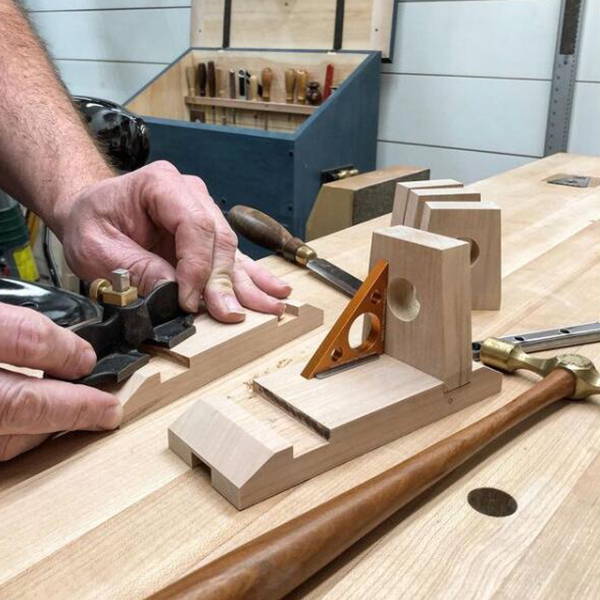 Fine tune the dados on the swing arm lamp wall brackets. Using the #lienielsentoolworks small router plane to make sure the dado bottoms at perfectly flat and small brackets with holes sit square and true to each other before glue up. Got to try my new tiny @bridge_city_tool_works square. Perfect size for this small work.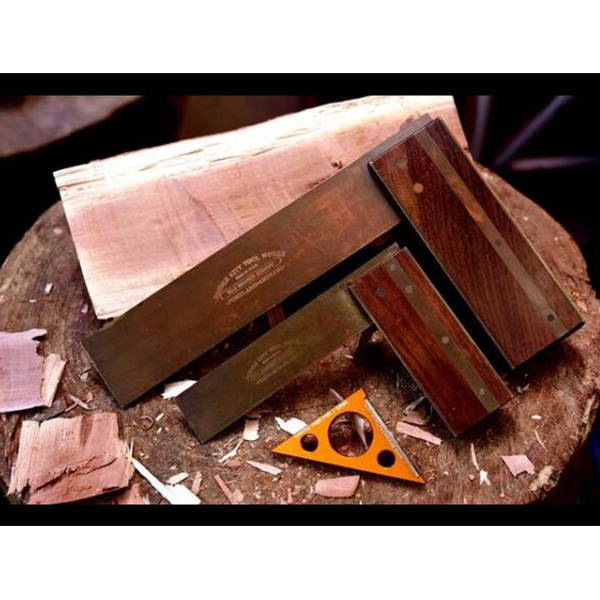 When a Square is Square. My old Bridge City Tool Works Try Squares. TS-1, TS-2 Used but not abused. Still way accurate and beautiful.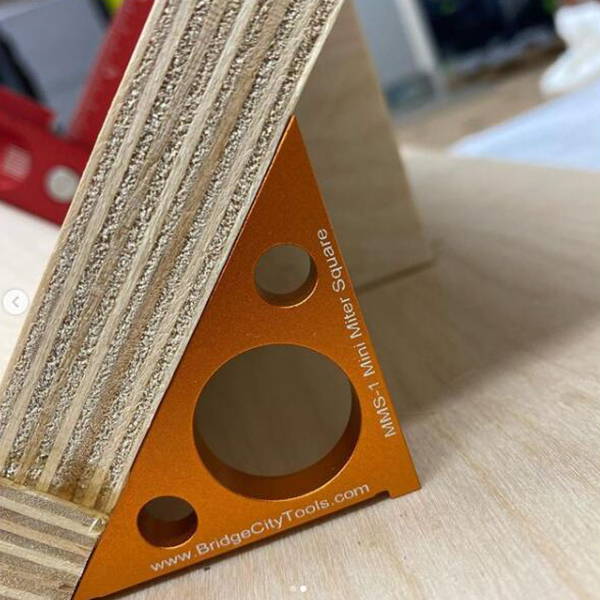 Time for a new spline jig. Those mini miter squares are useful!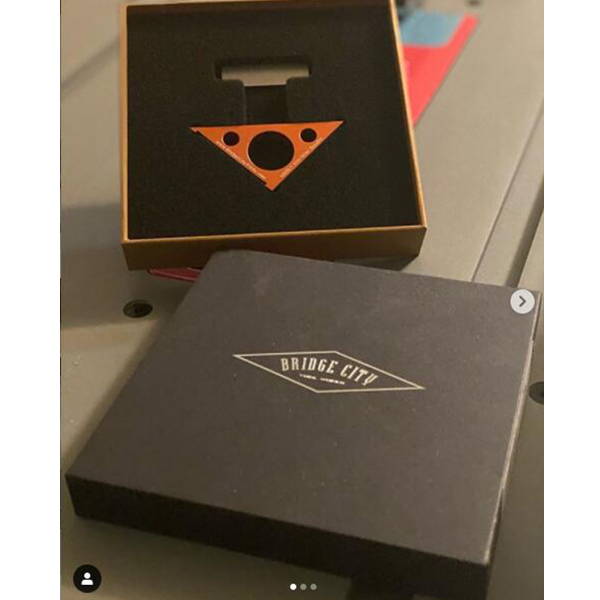 #tooltuesday goes out to this little mini miter square from @bridge_city_tool_works! I find myself reaching for this thing anytime I adjust my table saw, I'm also excited that the new Universal Gauge just shipped from them!
•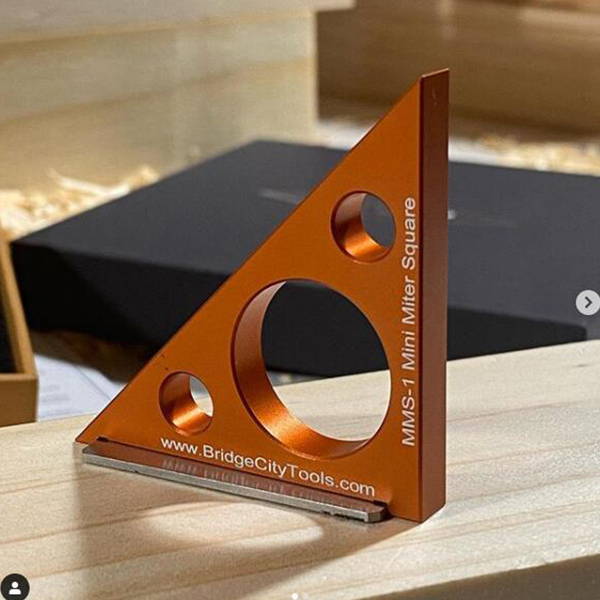 It looks bigger than what actually is.