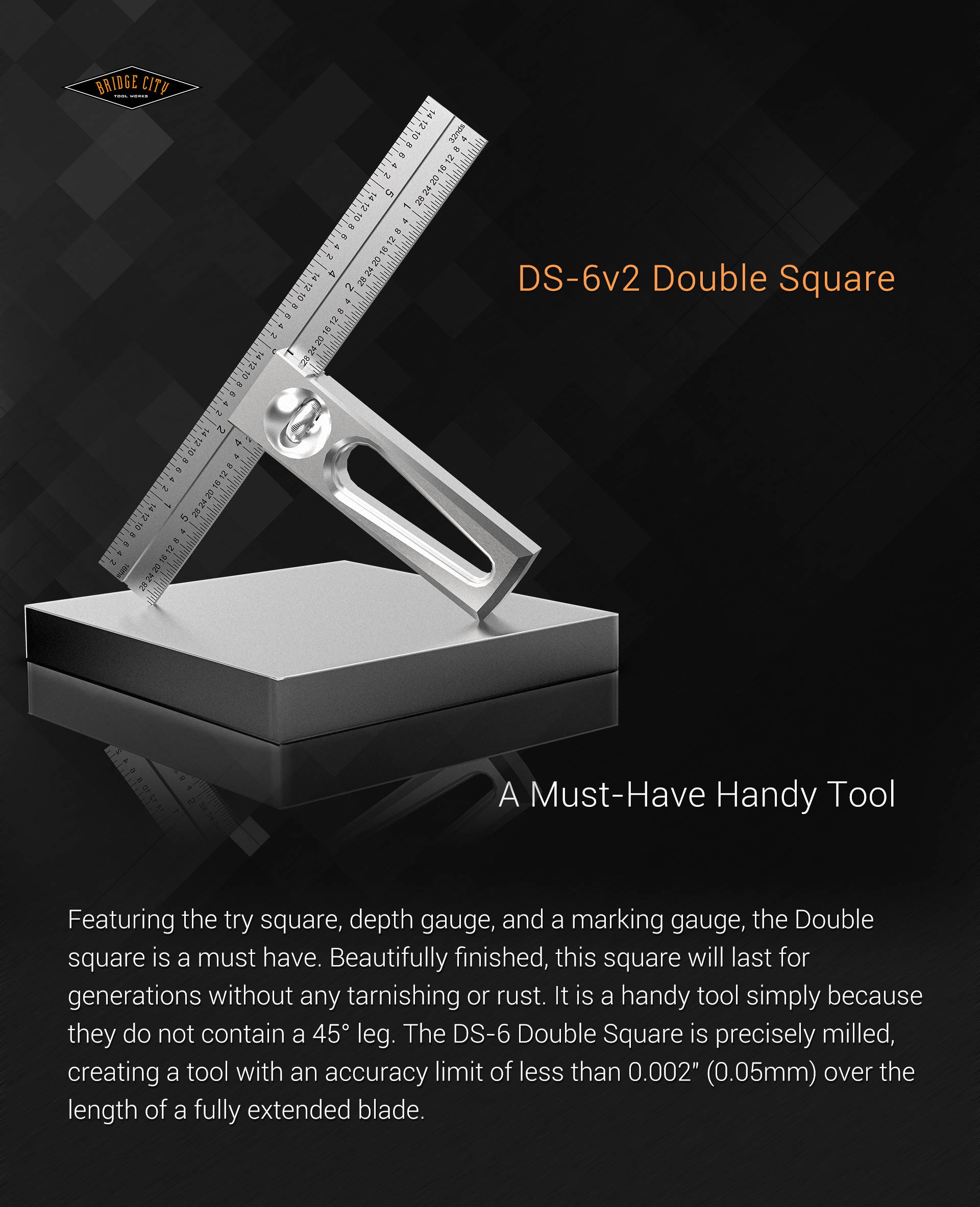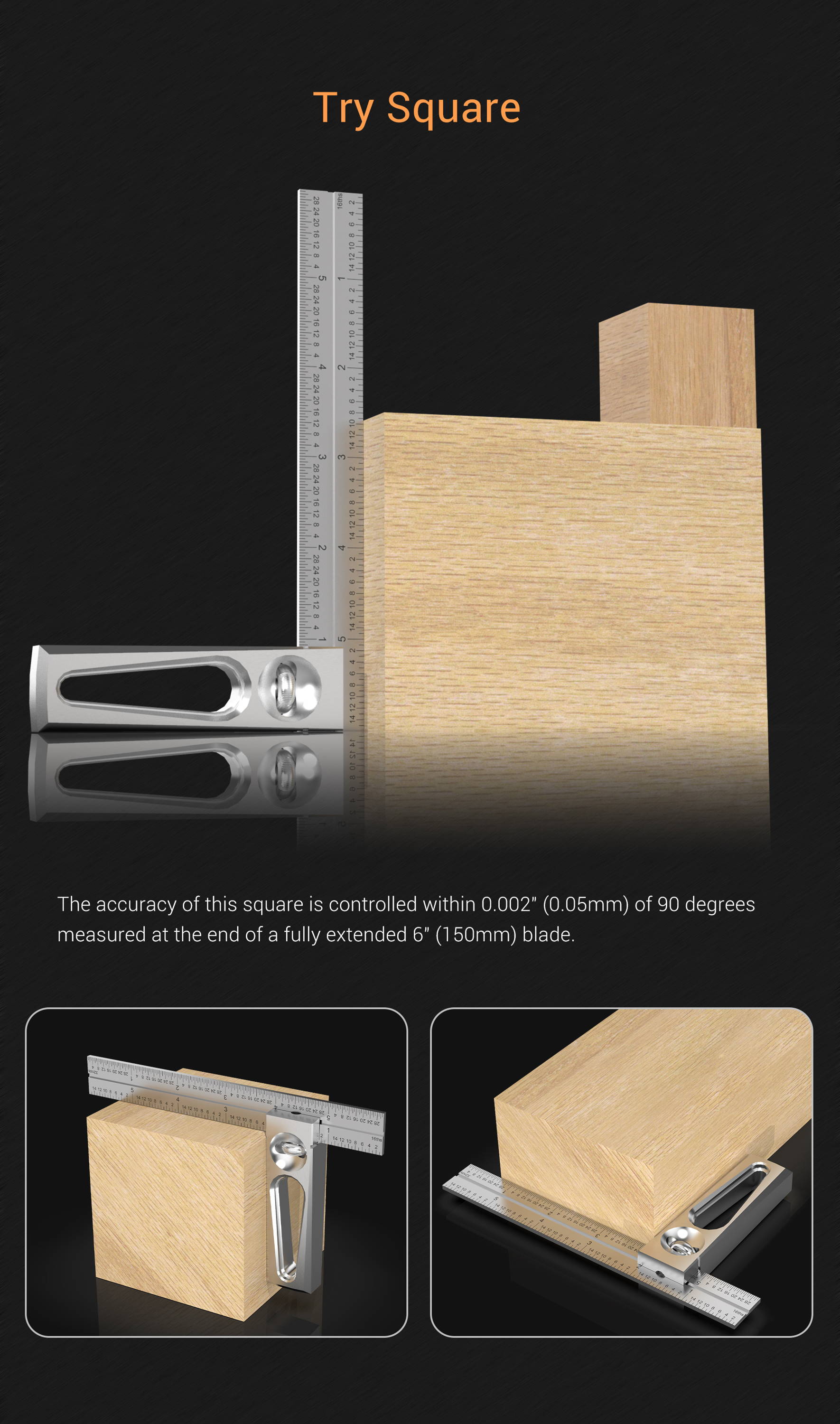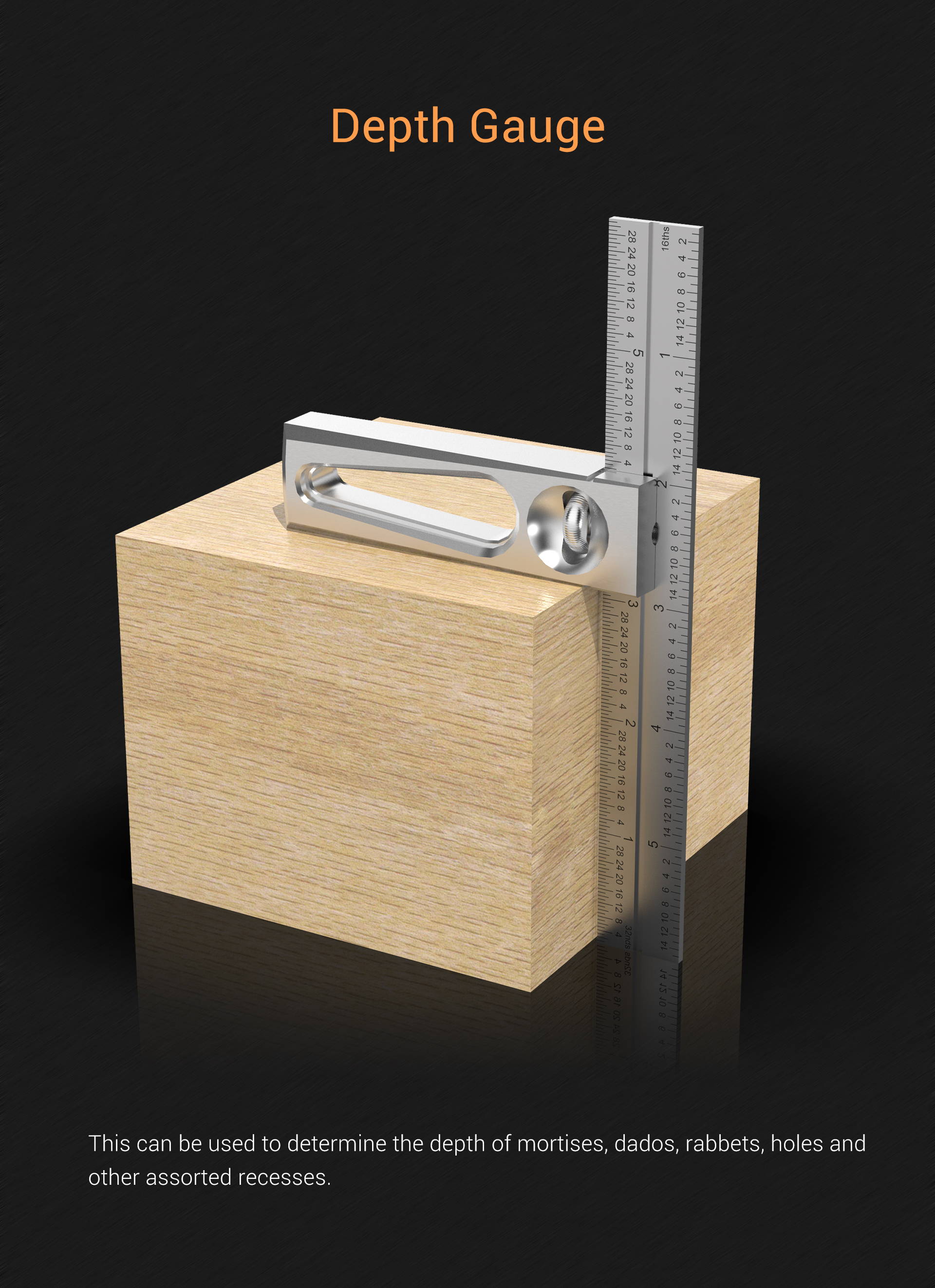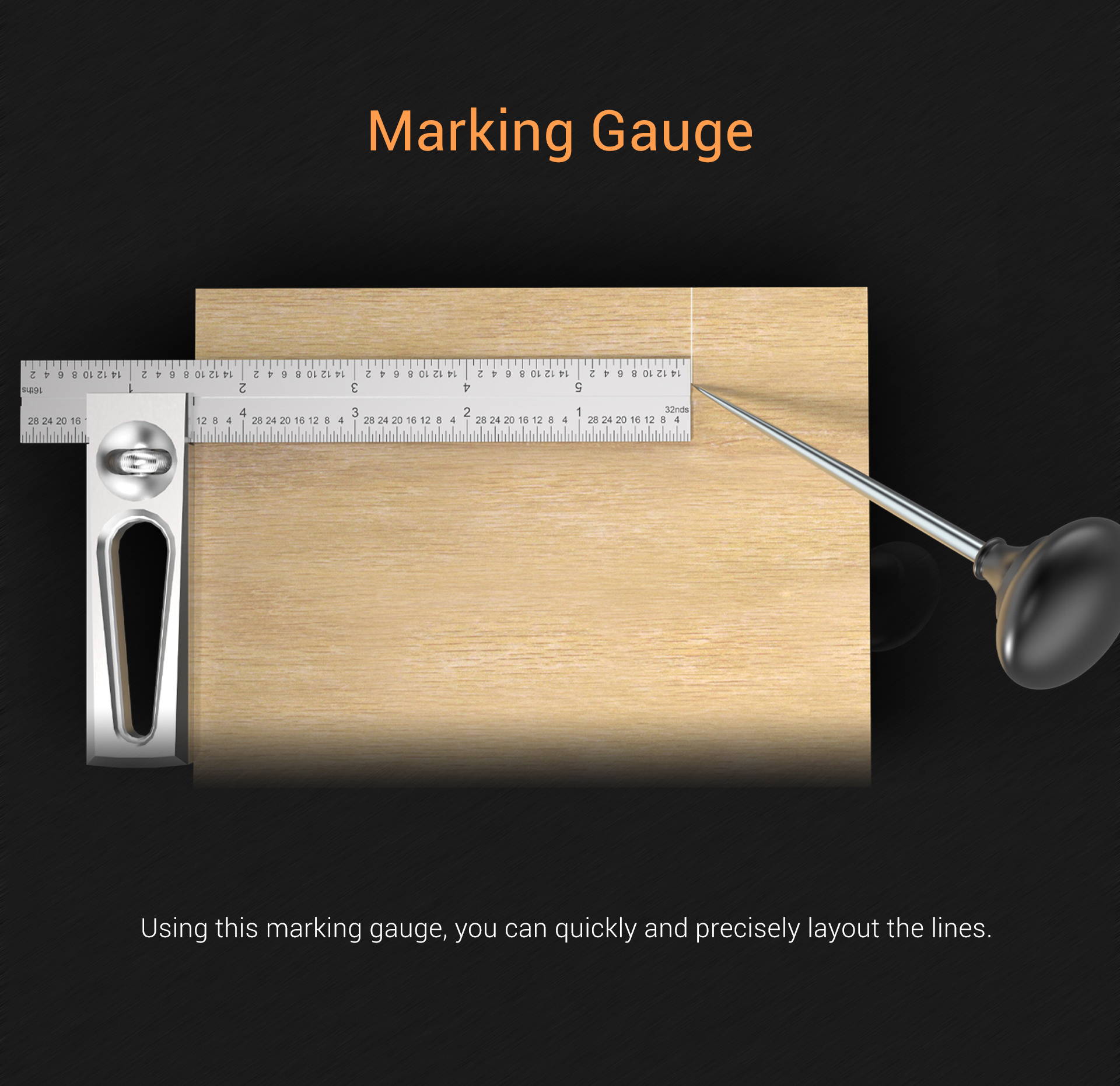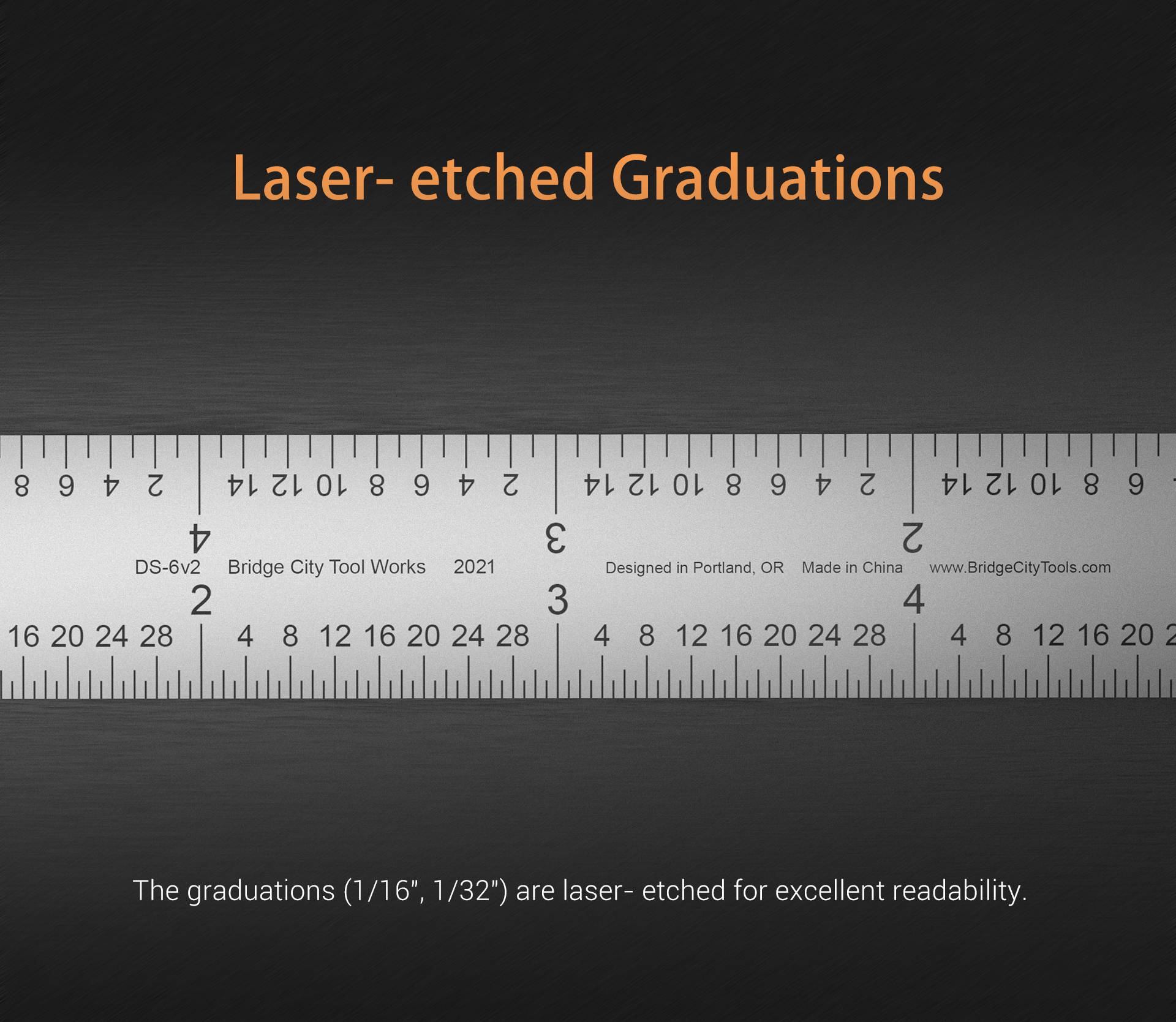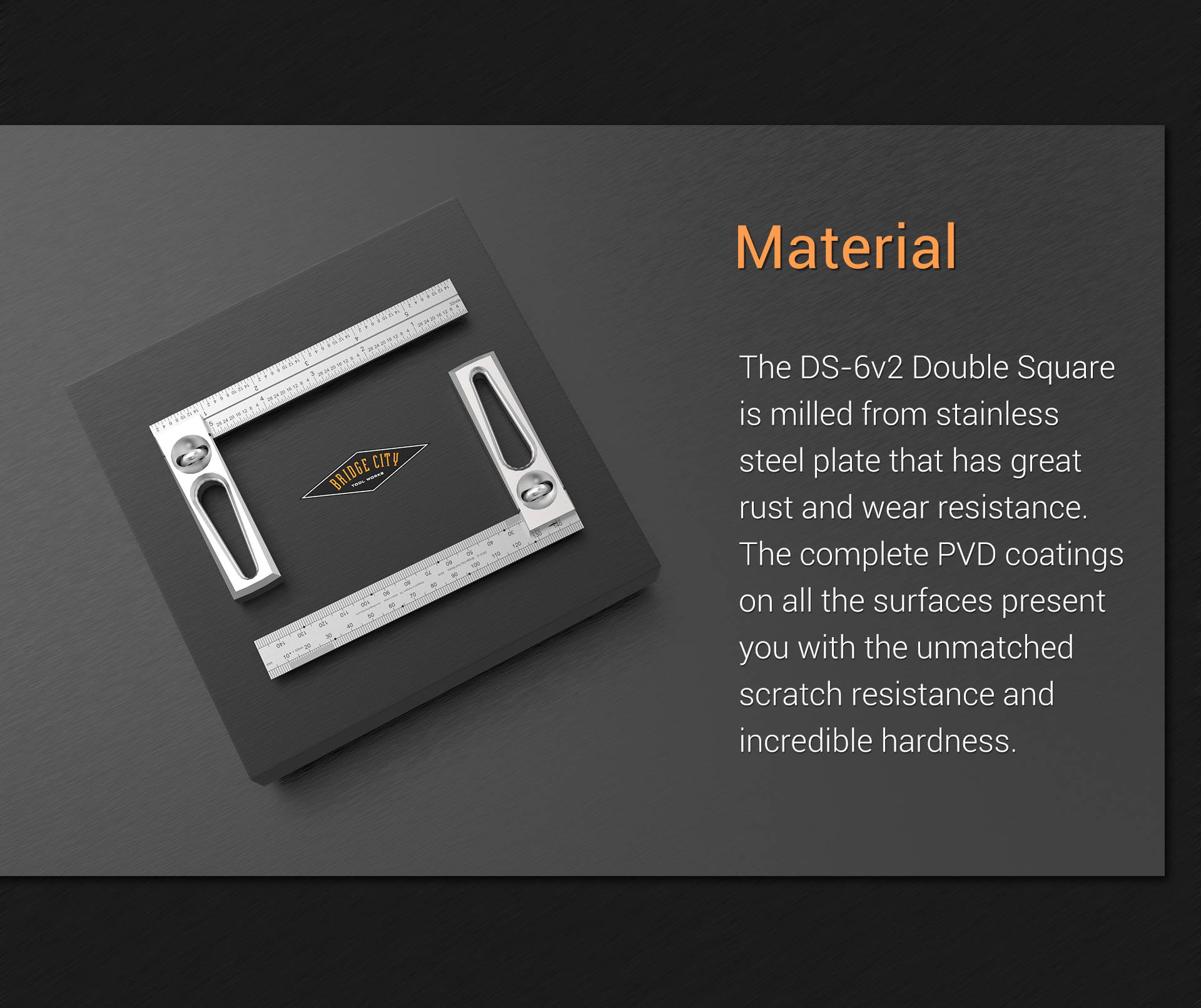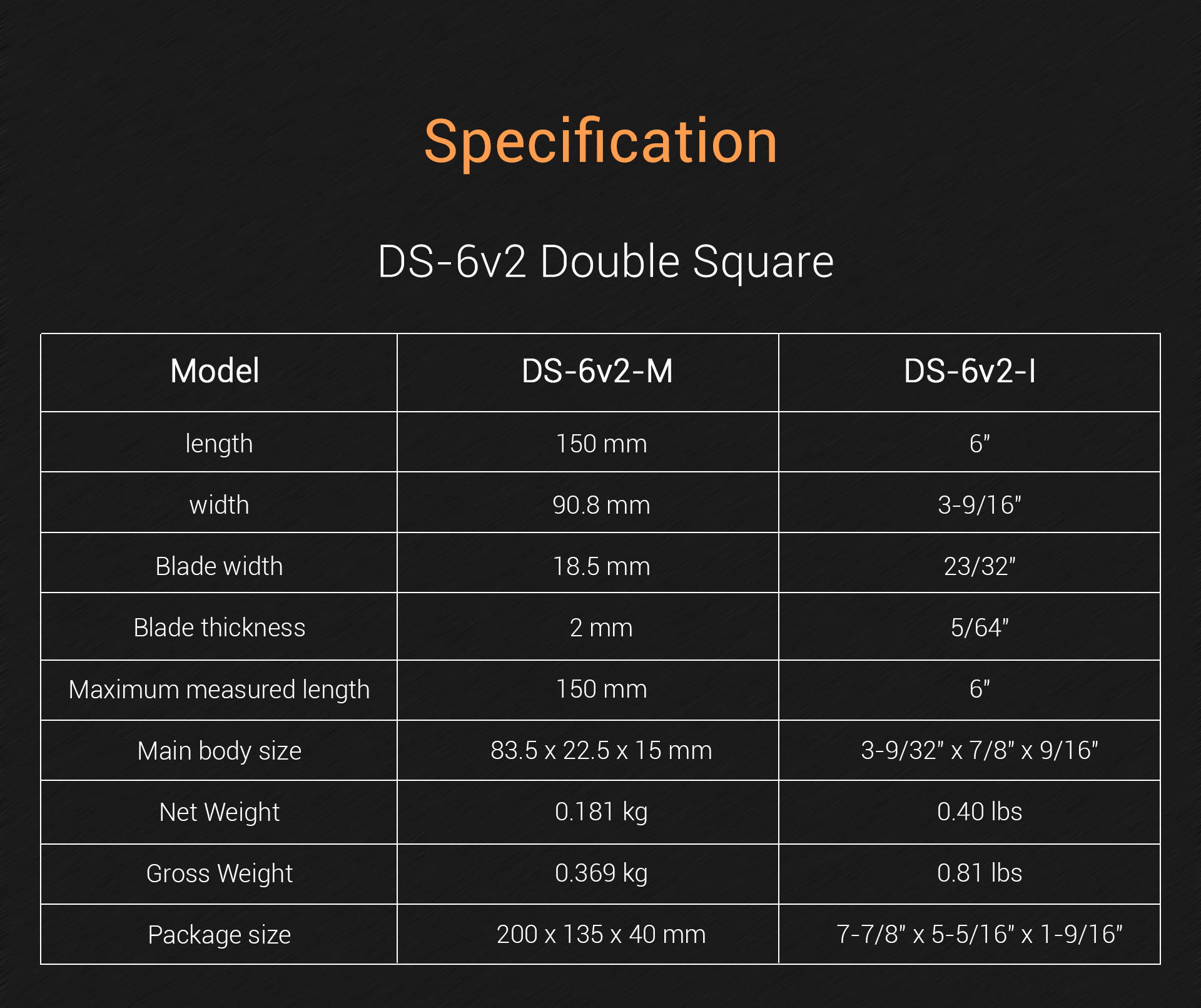 "Some images on this page are computer-generated representations of the product and may differ from the actual product. Colors, textures, and other details may not be accurately represented in the images. Please refer to the product description and specifications for more information."

DS-6v2 Double Square
Just beautifully balanced. I love the weight behind it. It just sits more securely and firmly when being used. Your vision and quality when producing tools is simply wonderful. I wish I could afford them all.
Top quality tools
These tools are at a next level in both quality and functionality. The photos look great but once you pick up these tools you realize how well they are designed and how well they function.
This square is square
I've seen so many combination squares that are not true to square. I checked this one extended to both ends and it's prefect. This is my go to combination square.
Beautifully Made Square
I really like that this square isn't bulky. It's comfortable to hold easy to handle. Unlike cheaper squares, it easy to adjust the first time.
Awesome tool - very happy. International postage is a scam when it's drop shipped from China
Amazing
As with every other tool I've purchased from you I have once again been amazed with the quality of this square. Keep it up!