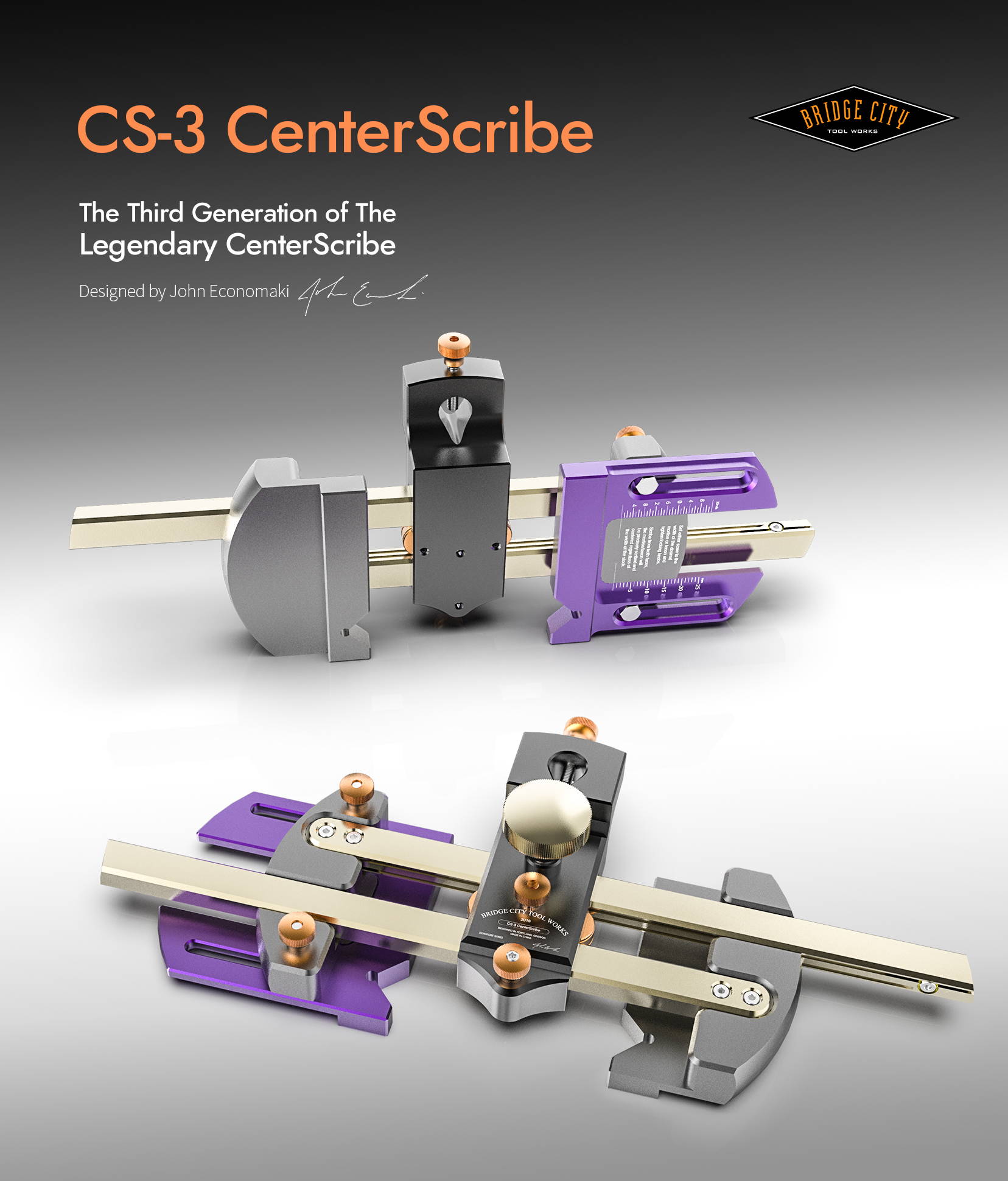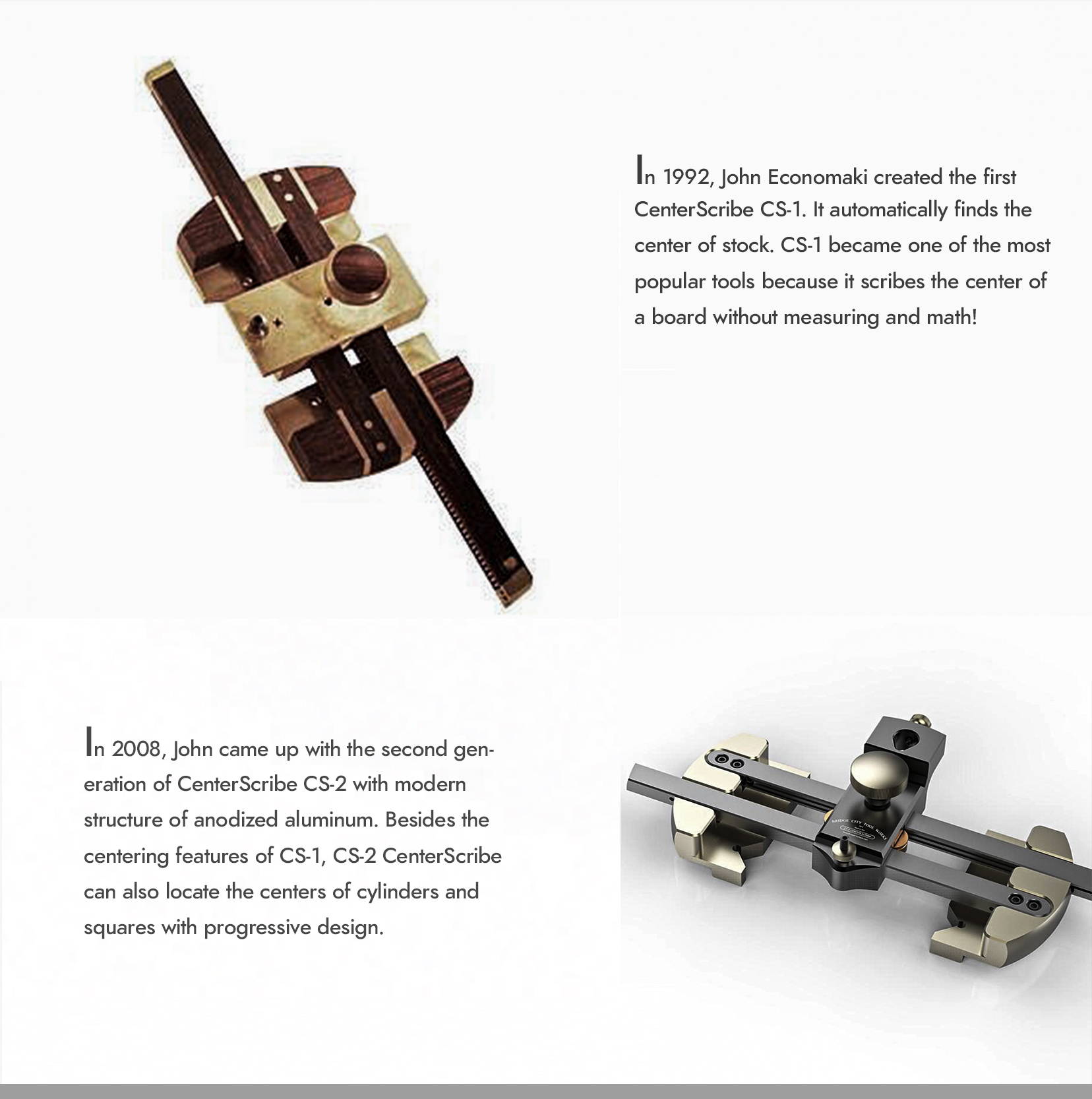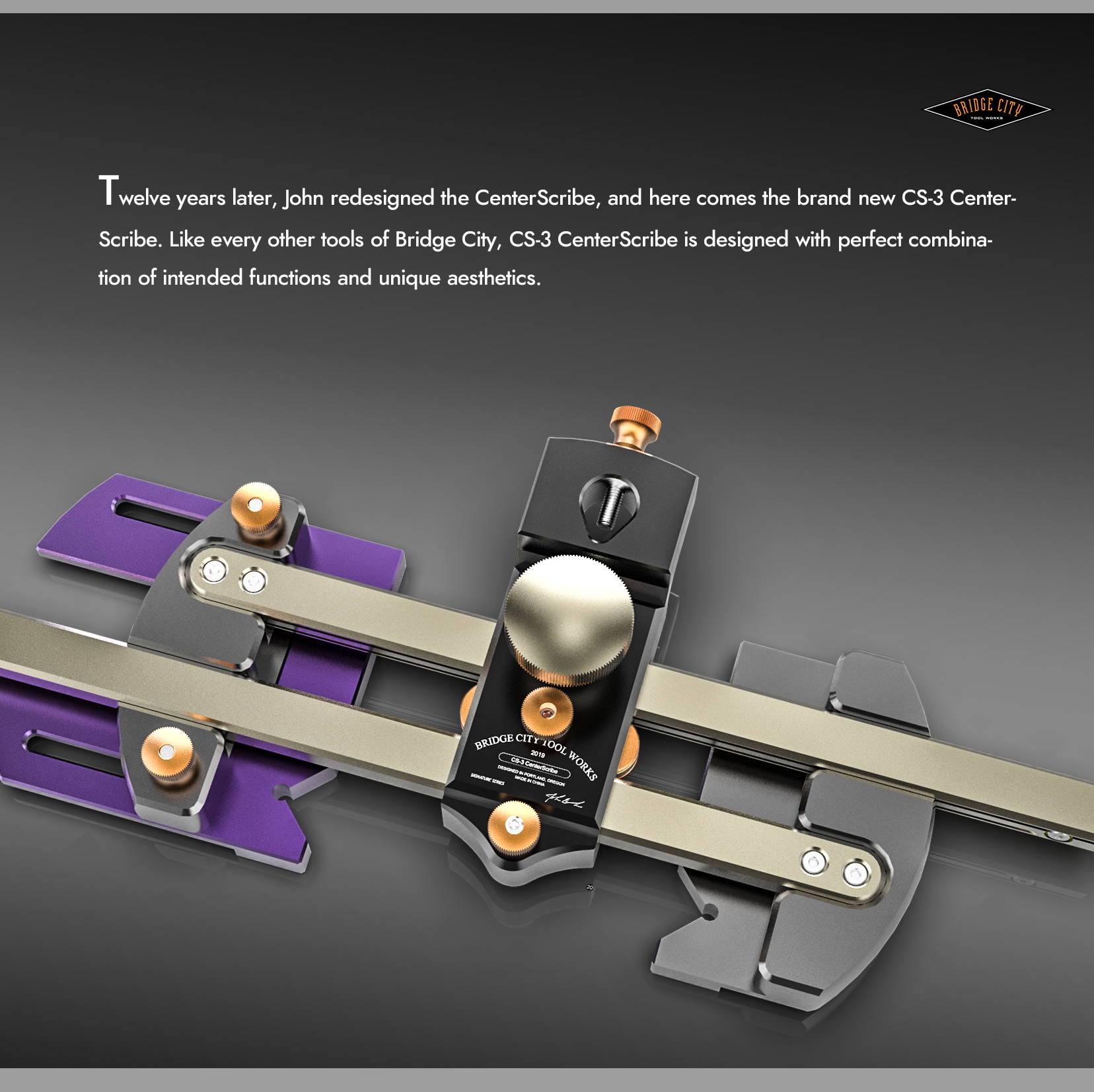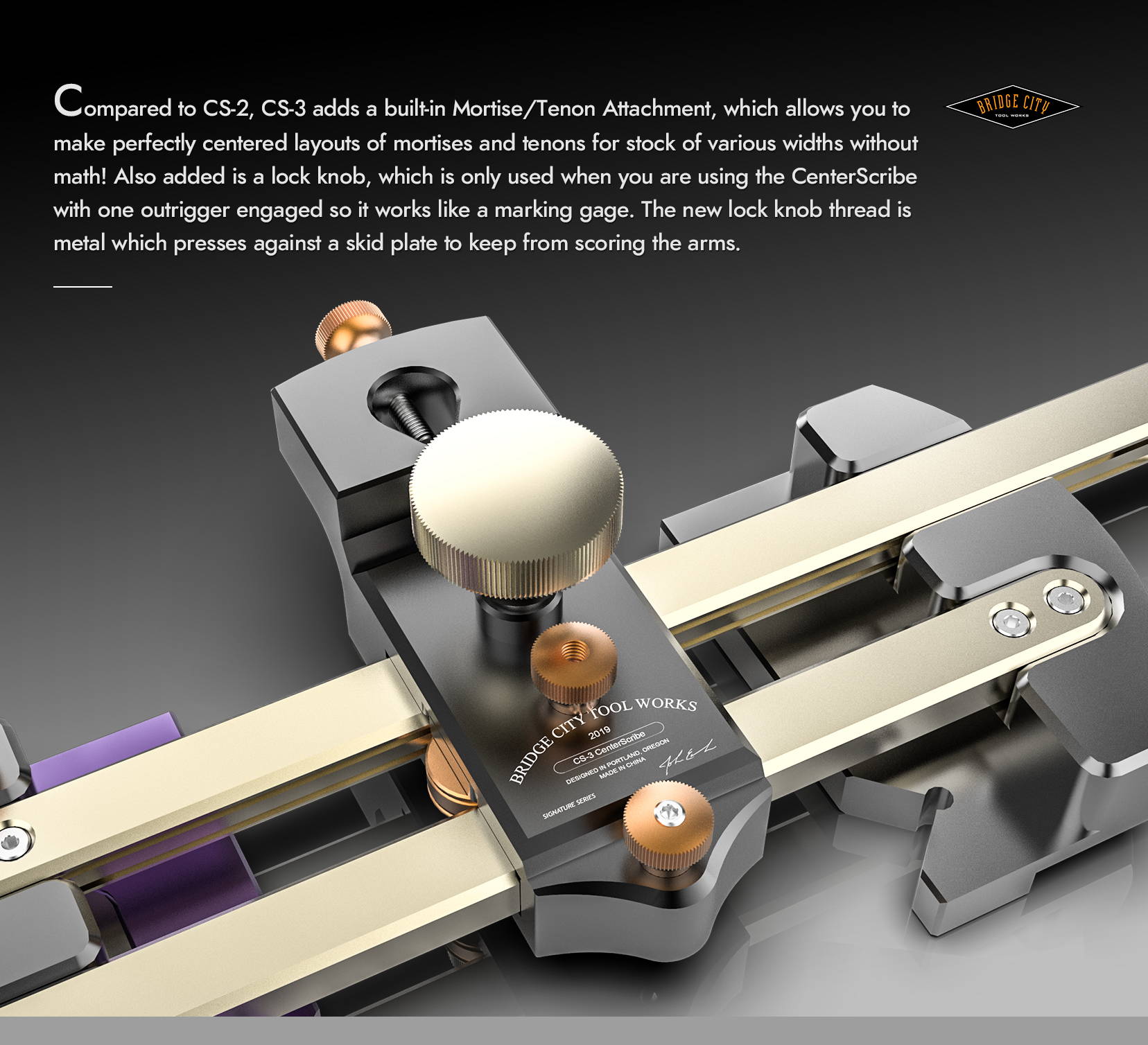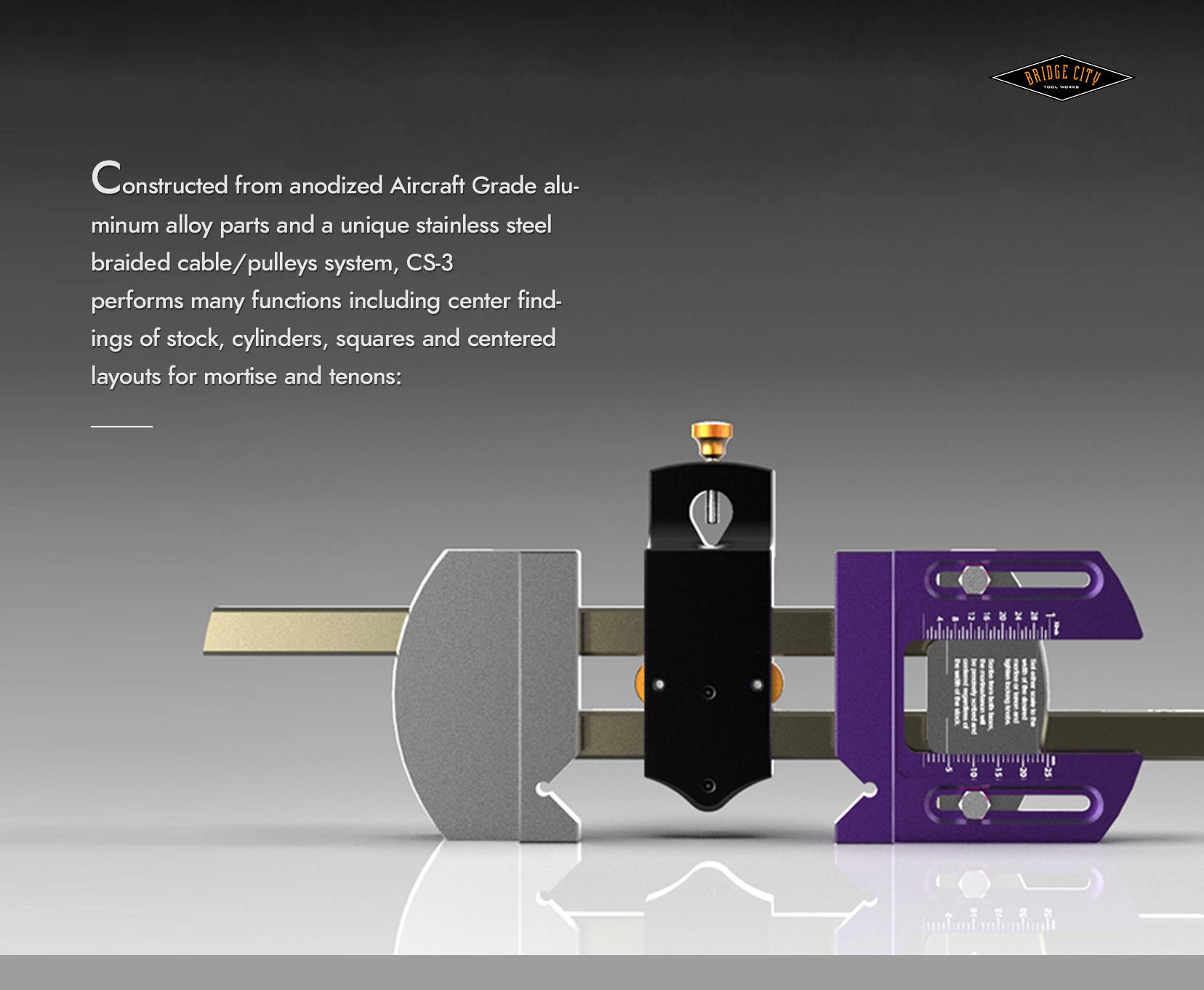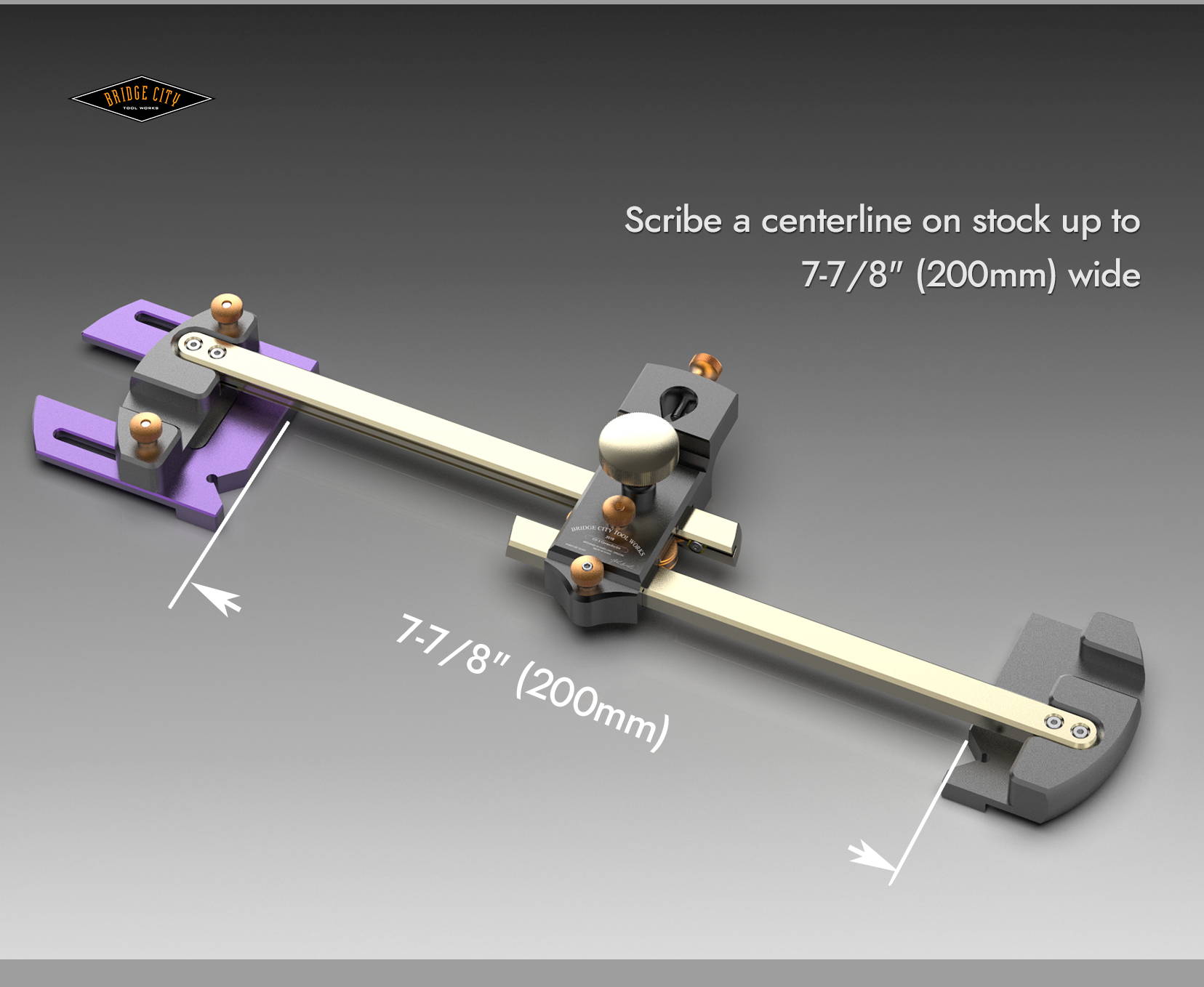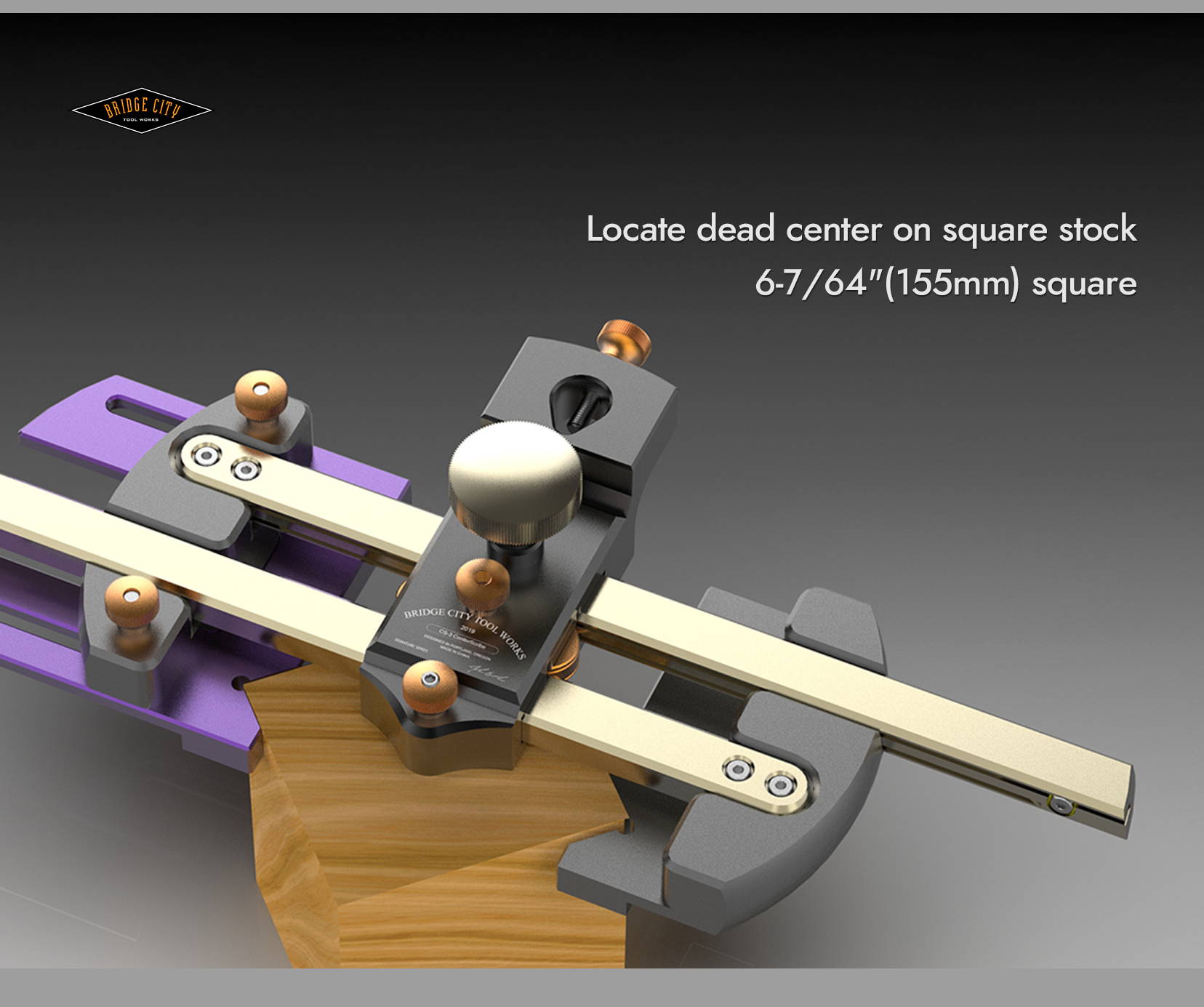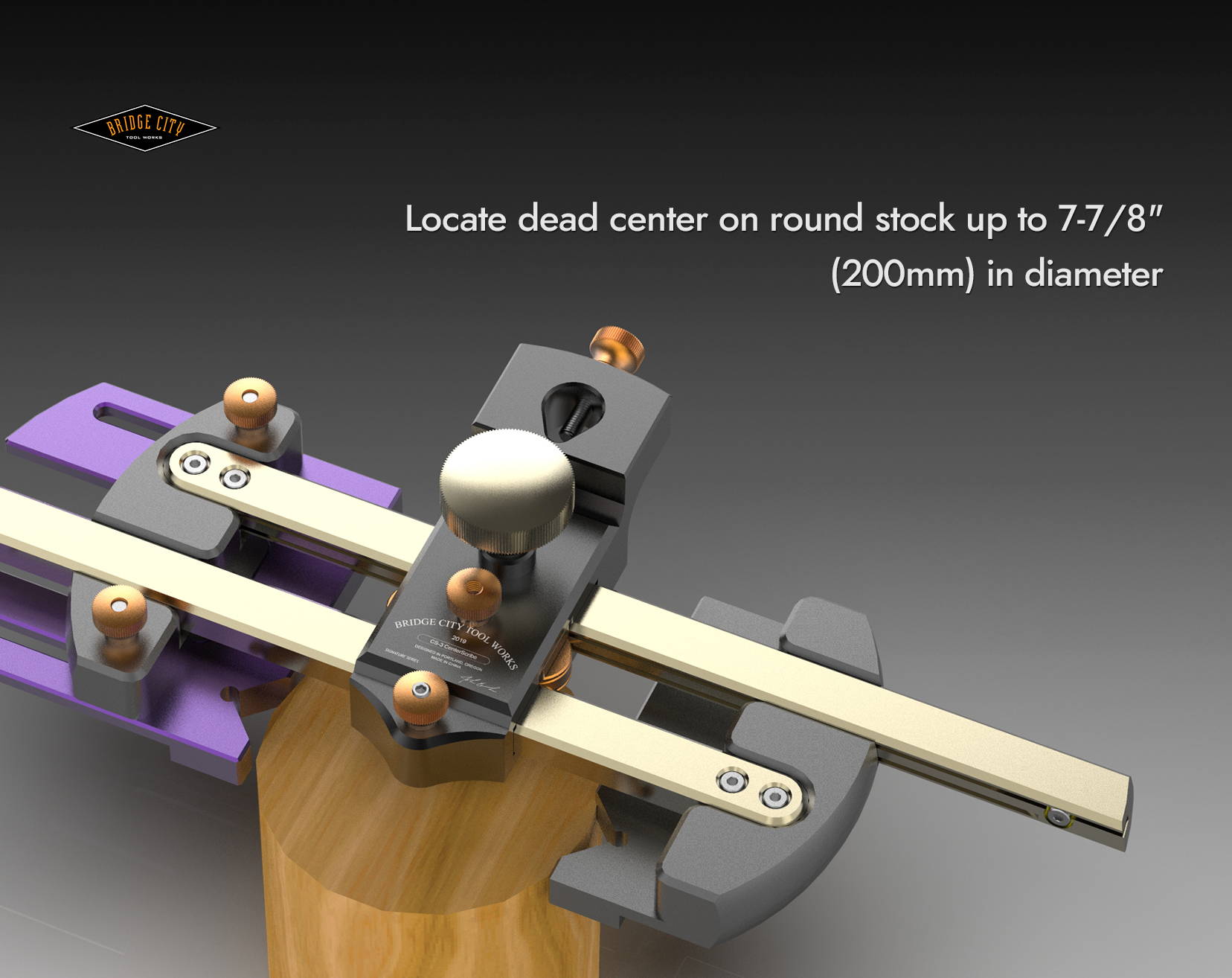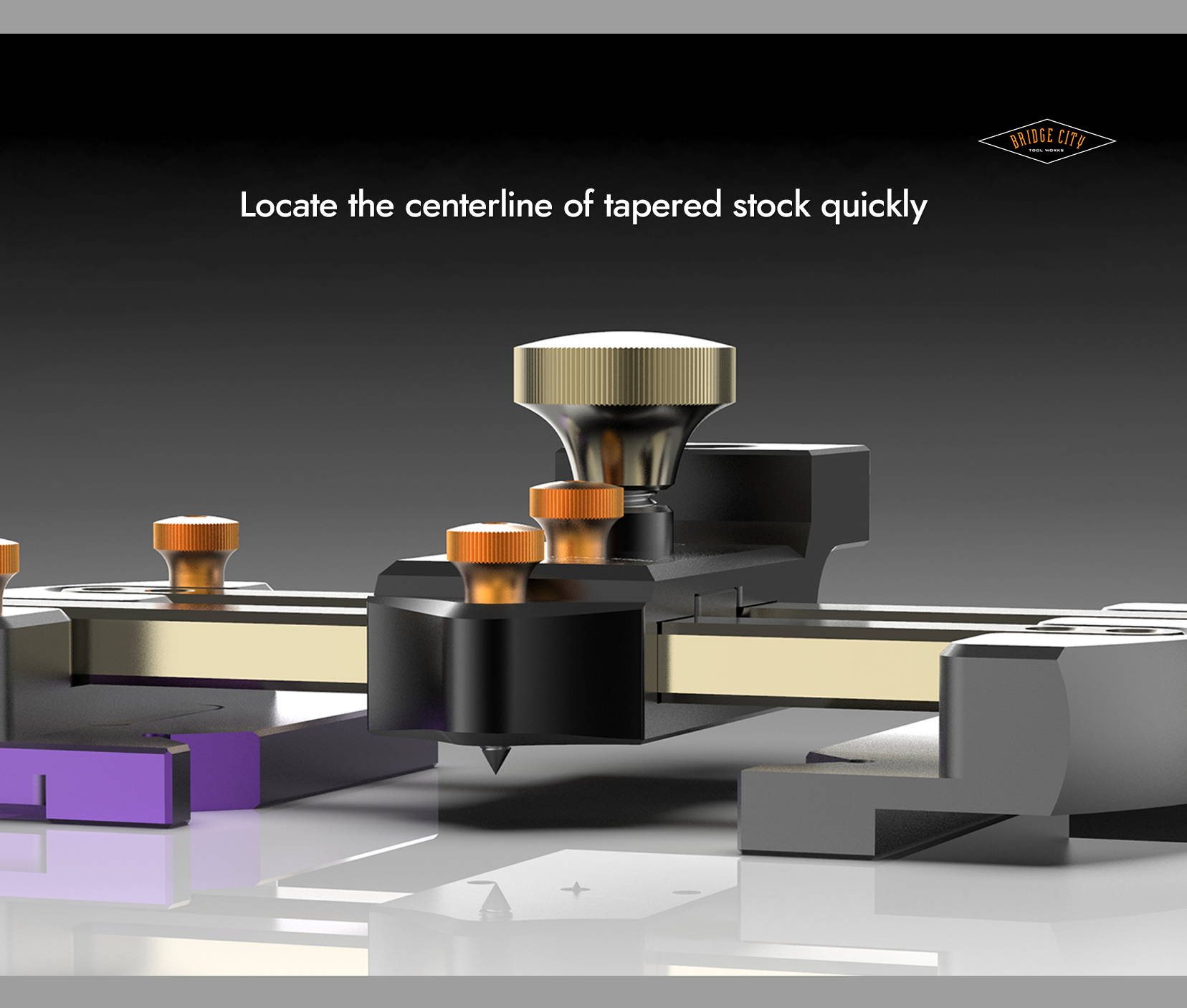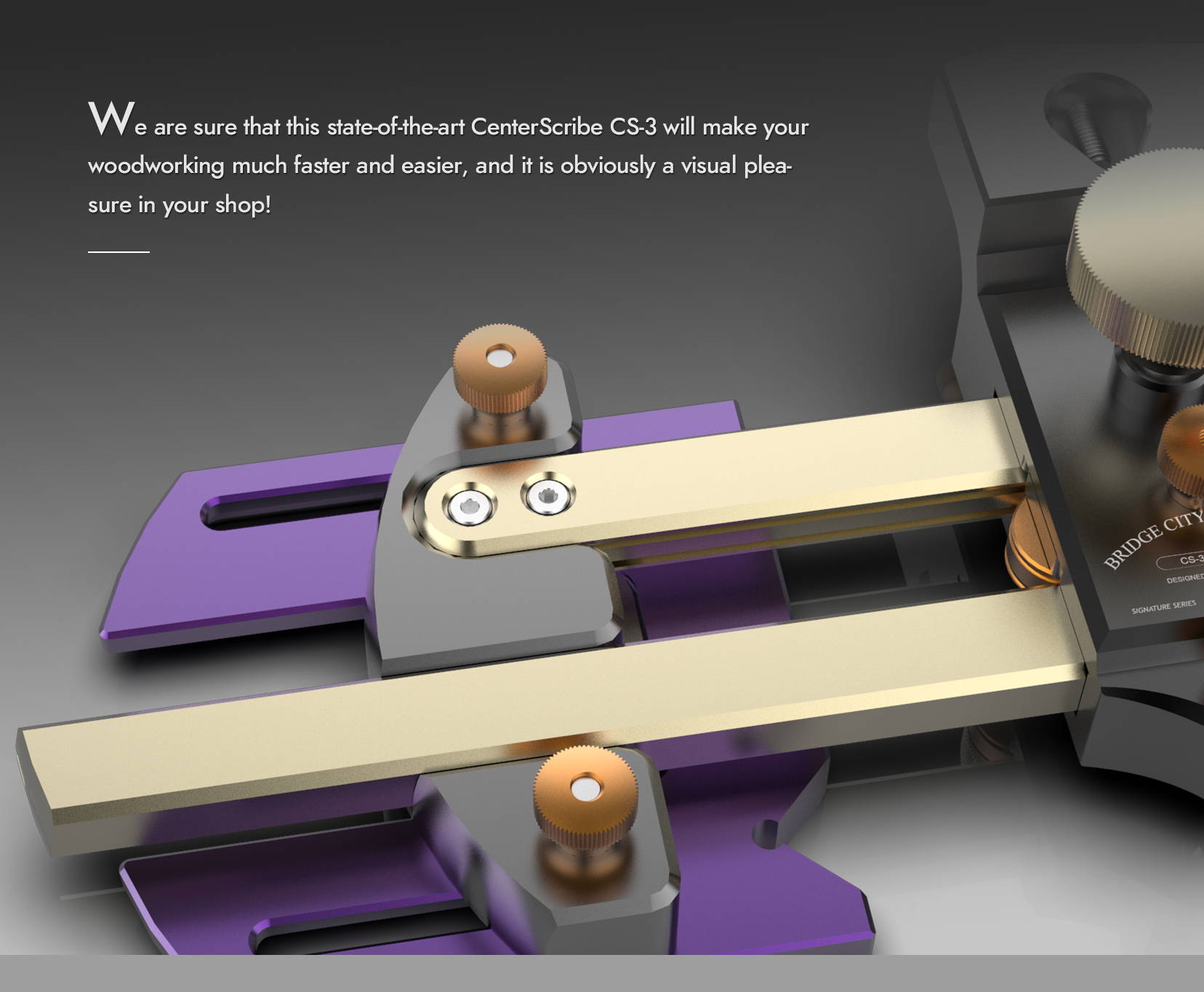 "Some images on this page are computer-generated representations of the product and may differ from the actual product. Colors, textures, and other details may not be accurately represented in the images. Please refer to the product description and specifications for more information."

CS-3 Center Scribe
I haven't actually tried it yet but your tools are beautiful. I have ordered a few things in the past and they are so lovely I hate to get them dirty. Whenever I splurge to purchase something, I get excited just to see the box and once opened I always take a breath and give a big wooooo. Some gals like diamonds and jewels - me I love Bridge City Tools.
Center scribe….great product.
I have several BCTW older products in the brass and wood still. They all work great.
I also like the new aluminum stile. The center scribe does a great job. I especially like it for small pieces.
Hobbyist
well made tool very satisfied with its performance
Center Scribe
Impressively designed, many features. Unlike any other that I know of. I am happy to have located this tool company.
CS3 Center Scribe
I received my scribe and it is what I have come to expect from Bridge City, Quality workmanship. Very pleased with this tool. At my age I have determined to pay more to get more.
Solid tool
Very quick to use. The only problem is the pencil, it dulls very quickly and that's not really a problem with the tool. The scribe works well on close grained wood but is a little hard to see on the open grained woods.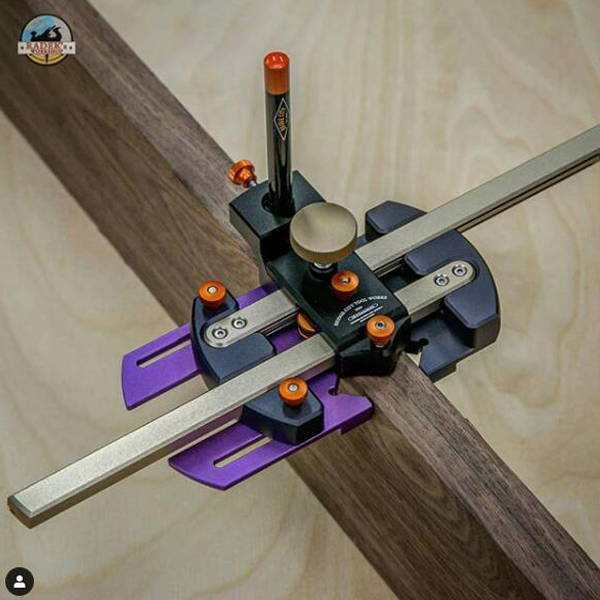 Is it very important to know where is the middle?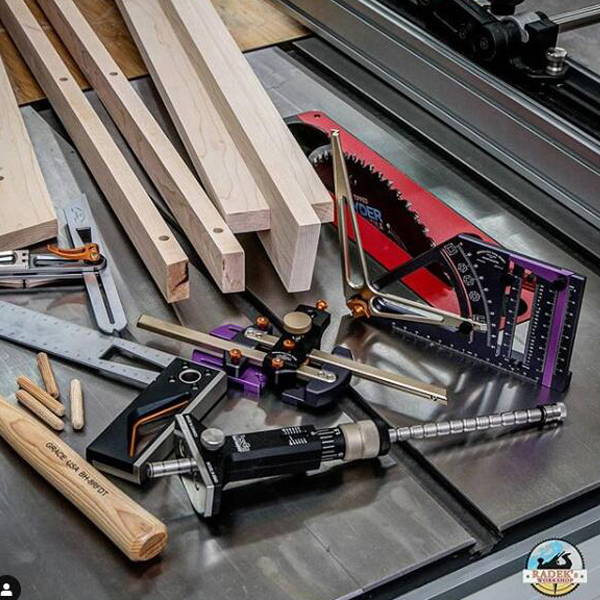 Sunday tip: set you layout tools for desired angles and don't change it until your project is finished.
My current project is all about different angles. It's gonna be really something or real disaster 😂 Wish me luck.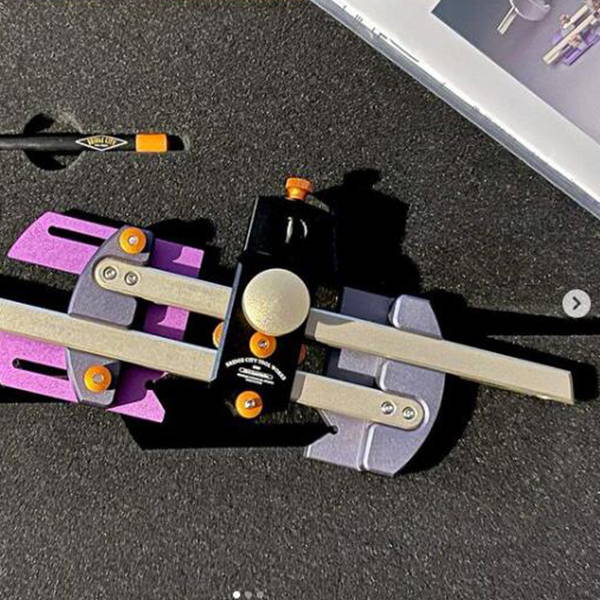 My momma (@alichann ) got this #bridgecitytoolworks center scribe! I've made my own over the years, but this is so much nicer! I love the form-fitted padded boxes (you can spy in the first two photos),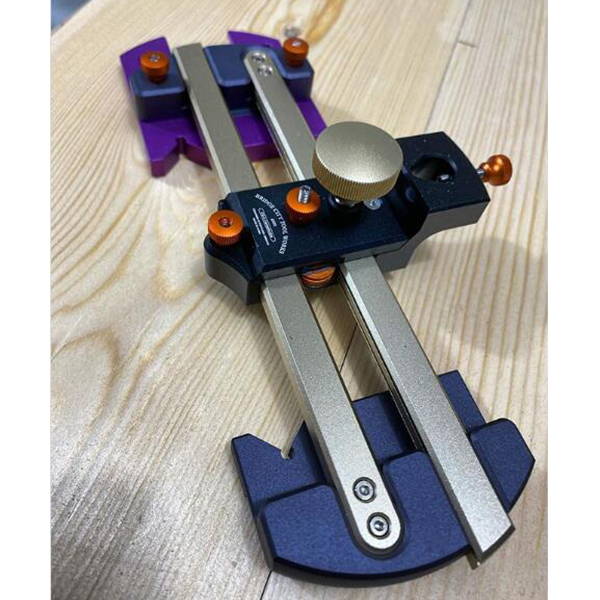 Excited to have this gorgeous little thing. I was lucky enough to win this form the Bridge City Anniversary giveaway. This is their CS-3 sled centering center scribe. Packed with some sweet features like finding dead centers on square and circular stock. This will definitely help with my lathe projects.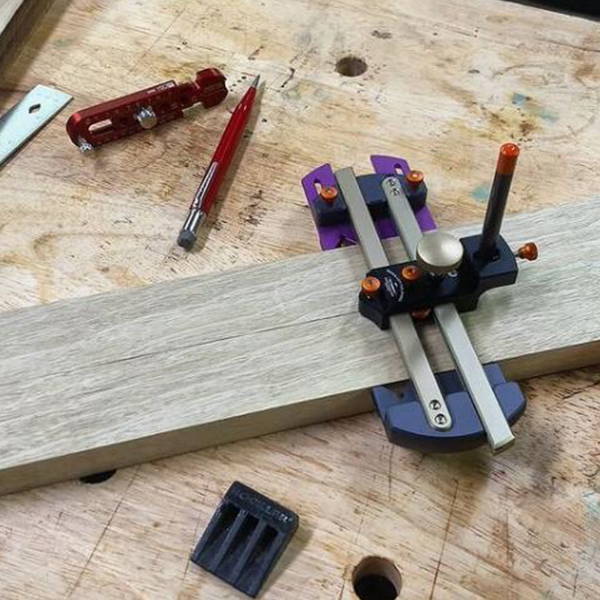 I don't think there's anything quite as satisfying as getting to use new tools on a project.