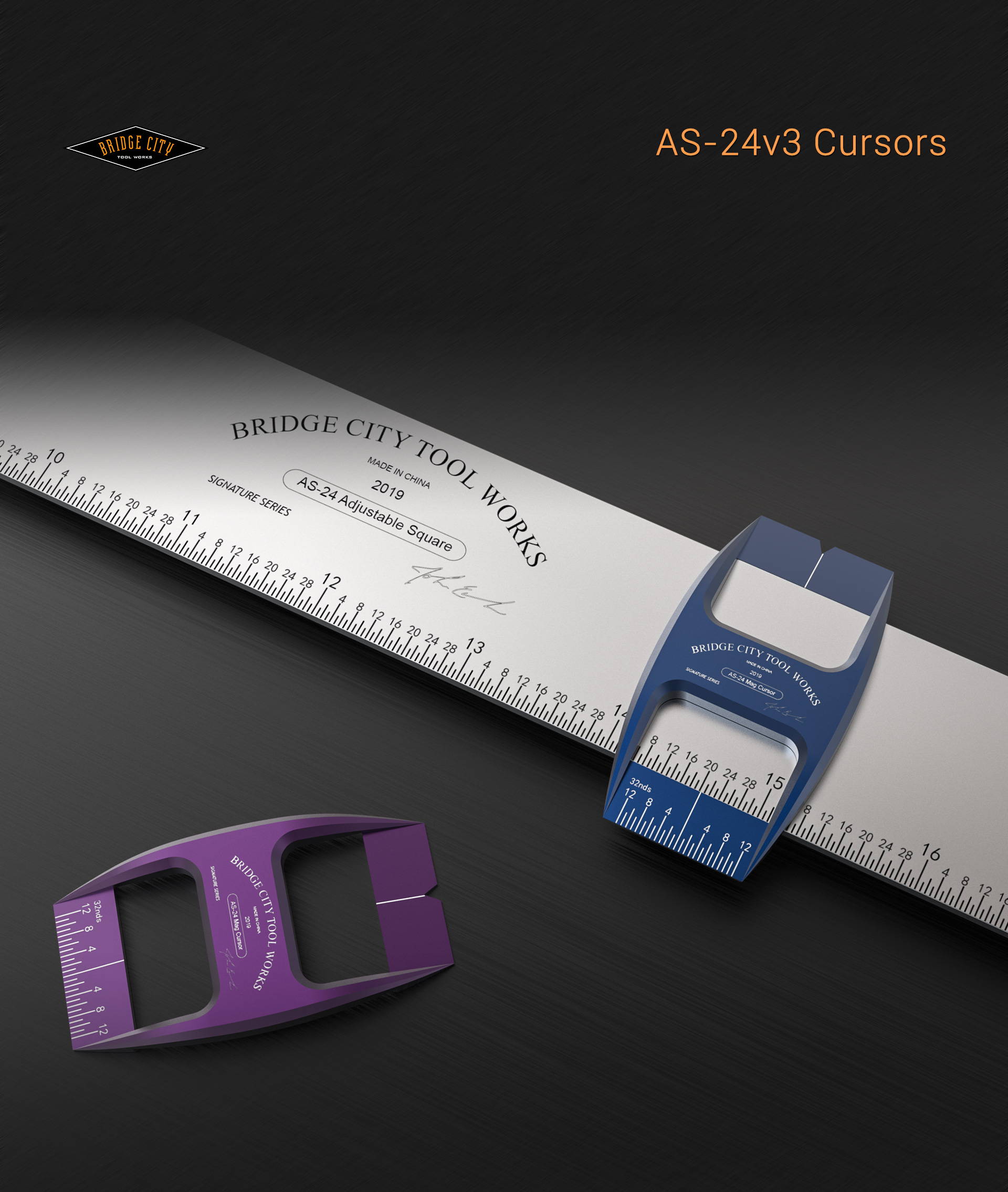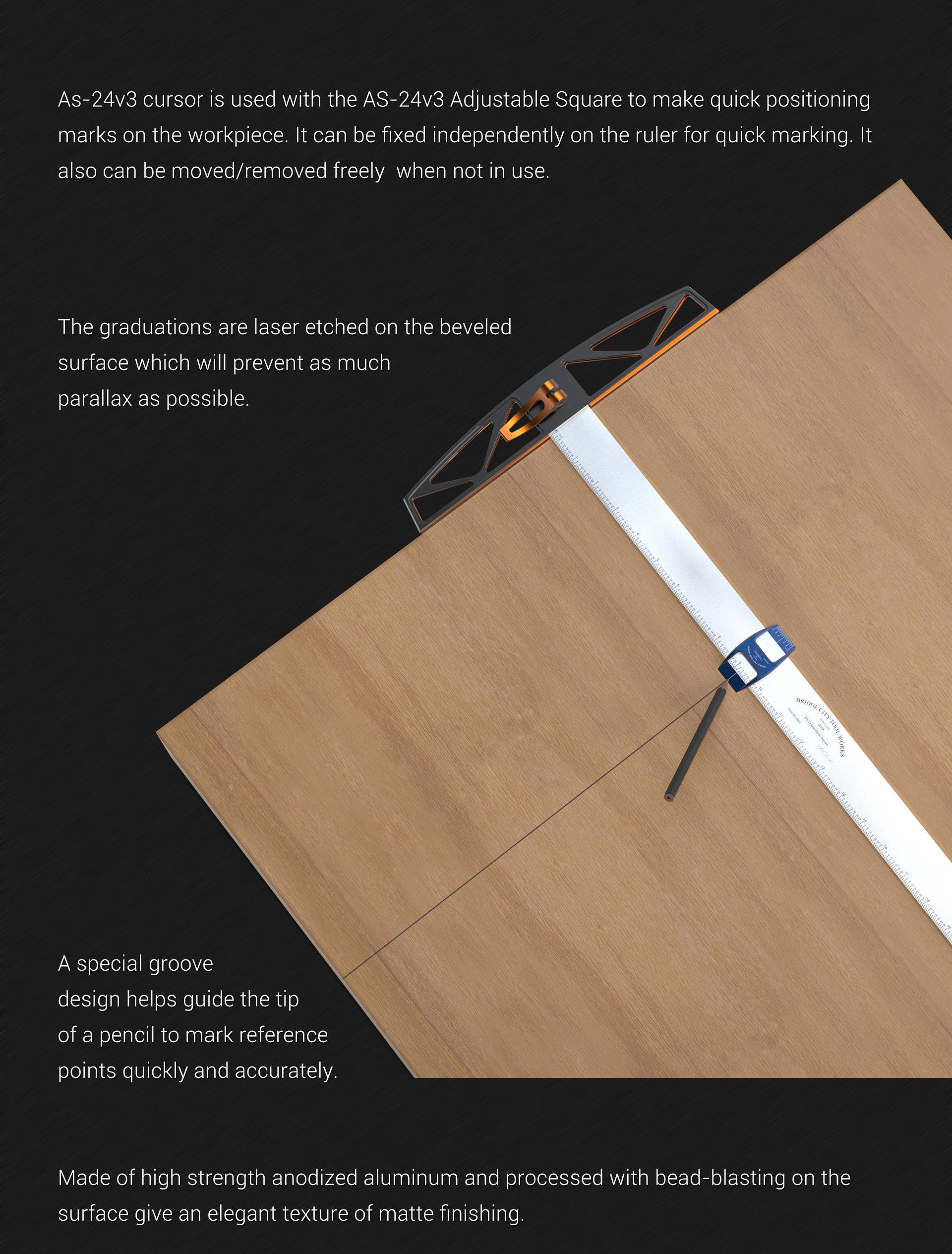 "Some images on this page are computer-generated representations of the product and may differ from the actual product. Colors, textures, and other details may not be accurately represented in the images. Please refer to the product description and specifications for more information."

Accuracy + easy read
Easy accurate reads to 1/2mm especially when using a knife edge to set the cursor...
magnetic cursor
This cursor works perfectly with the adjustable square. I am very pleased that I purchased this cursor with the square. Tolerance and markings are spot on.
Nice and sharp lines , nice finish
It could use a better magnet and machined tighter tolerance. Slides around to easily.