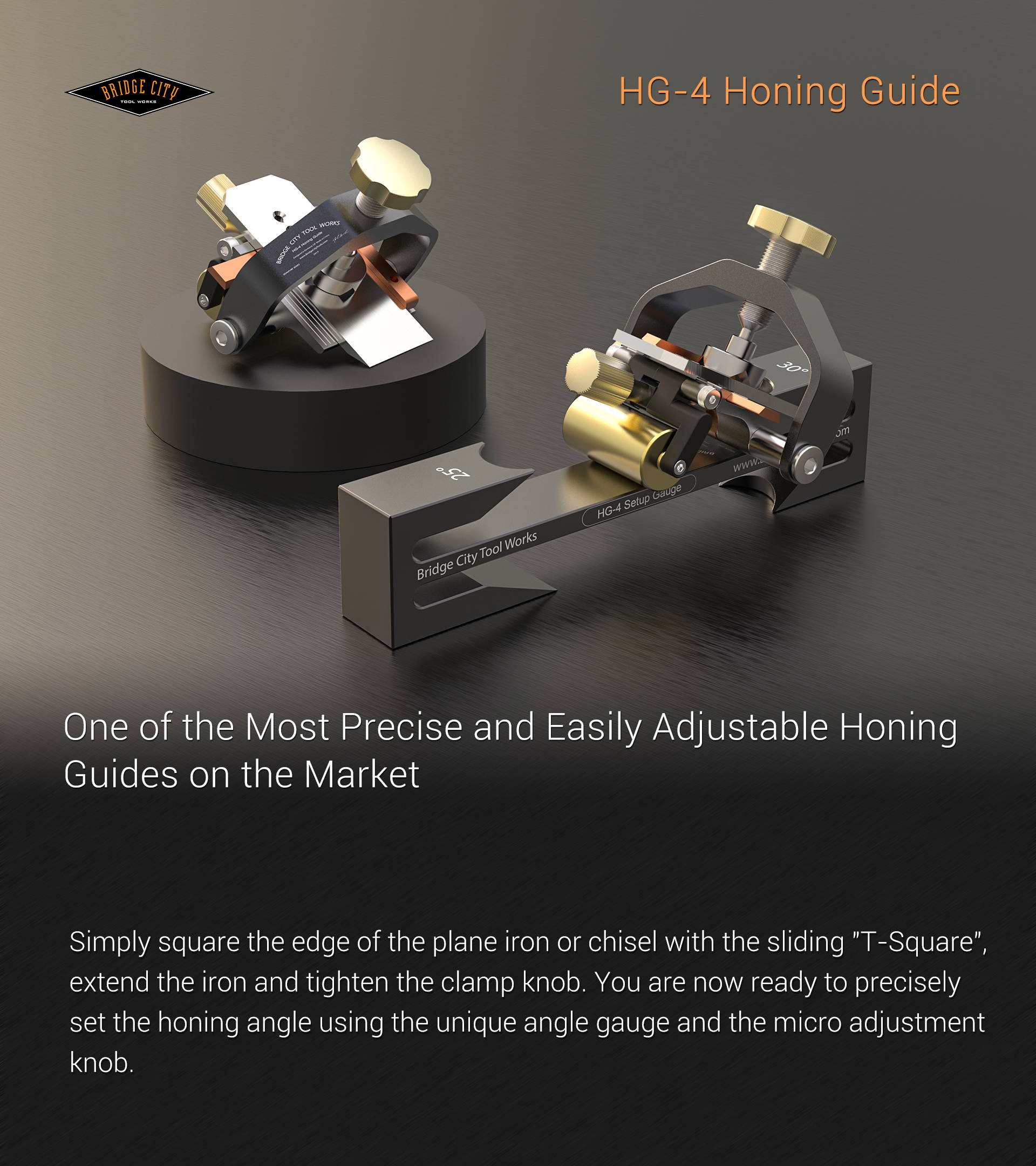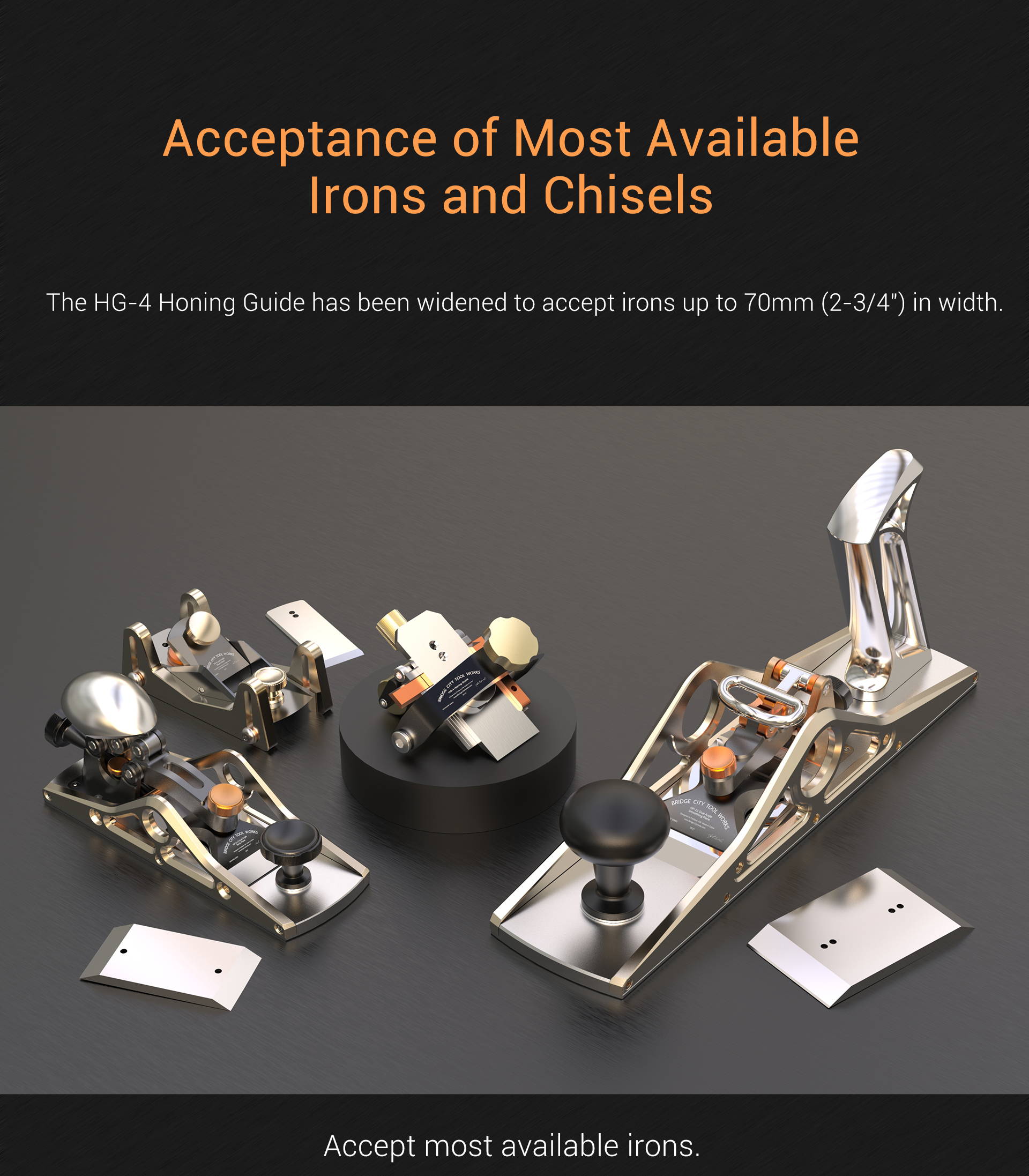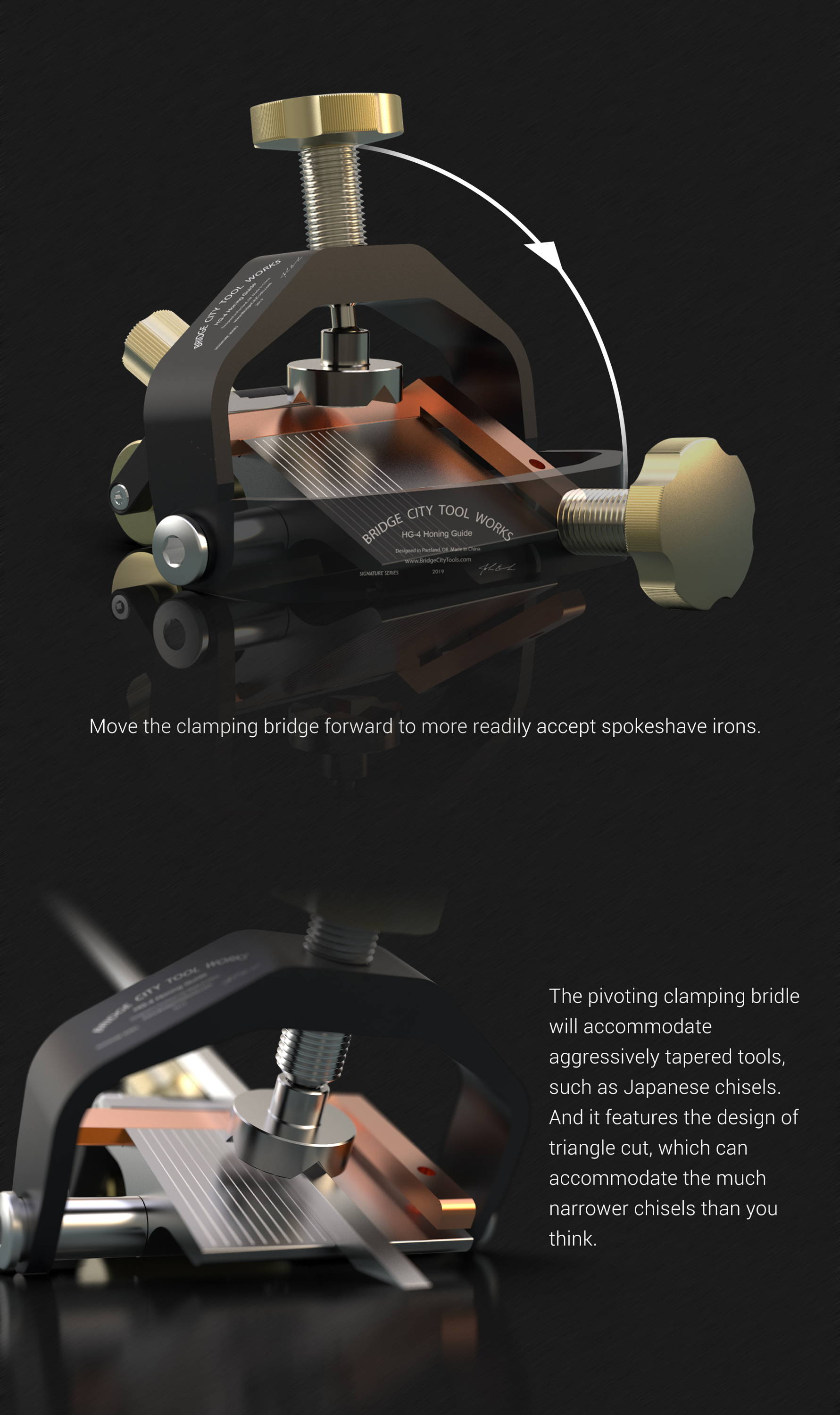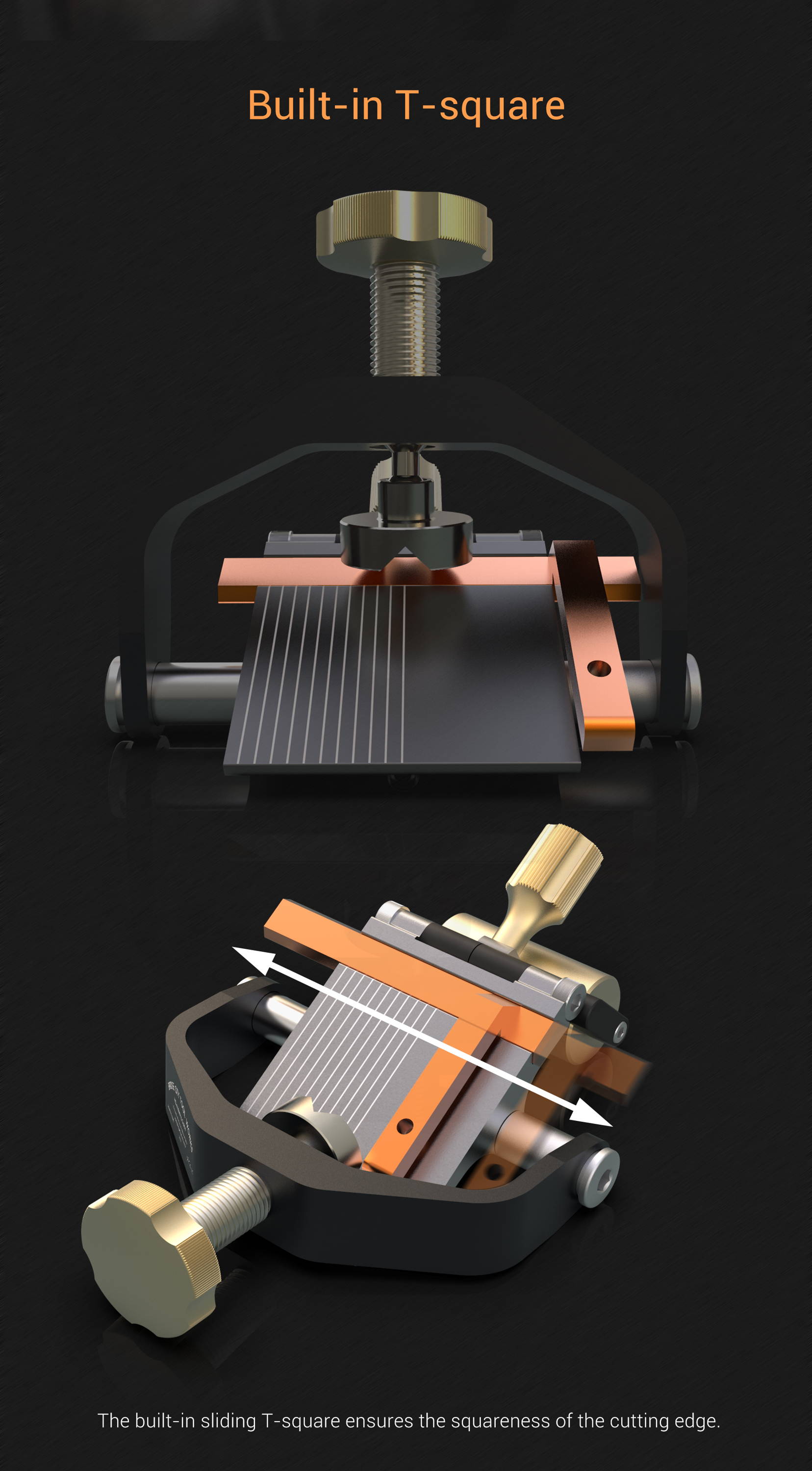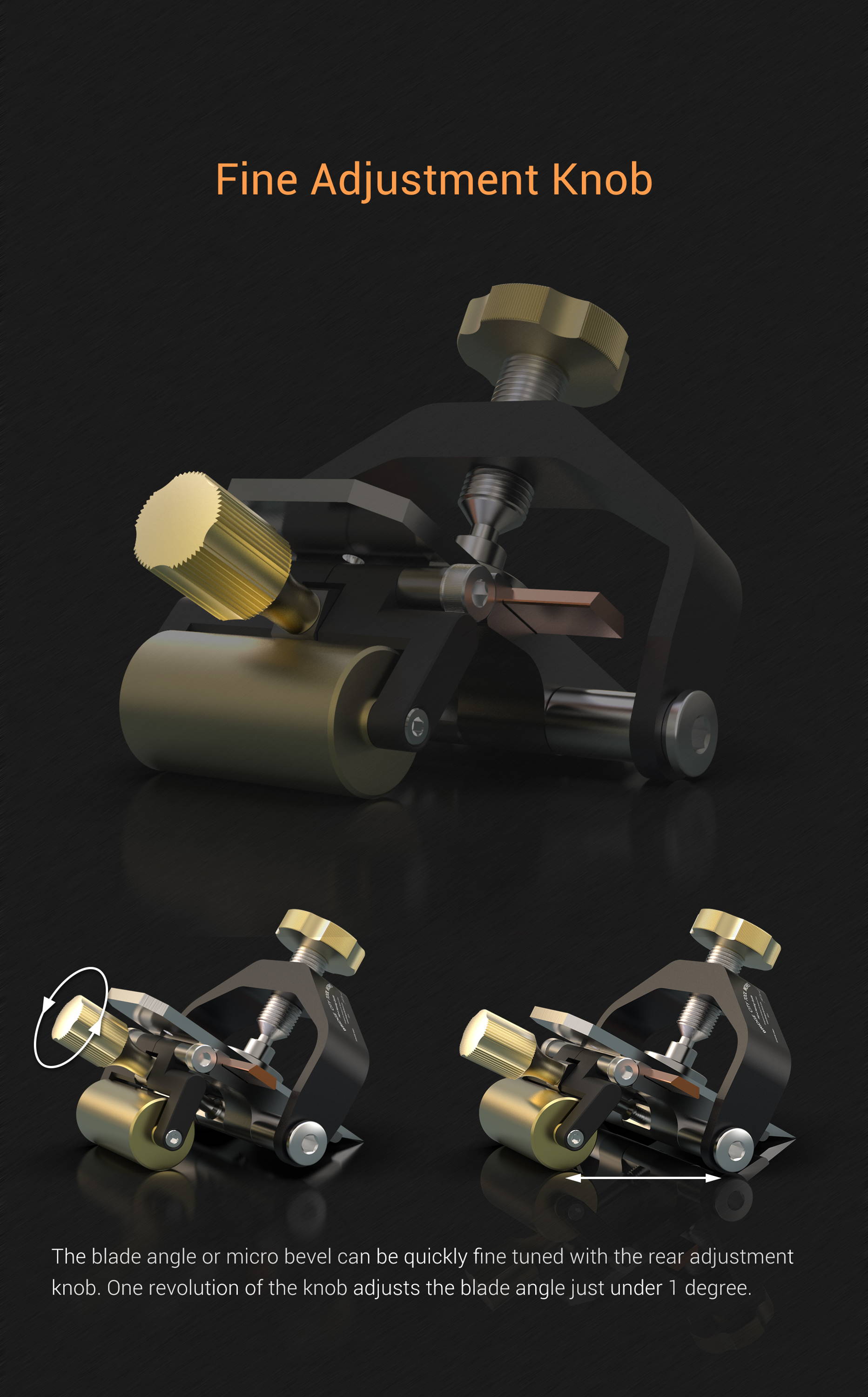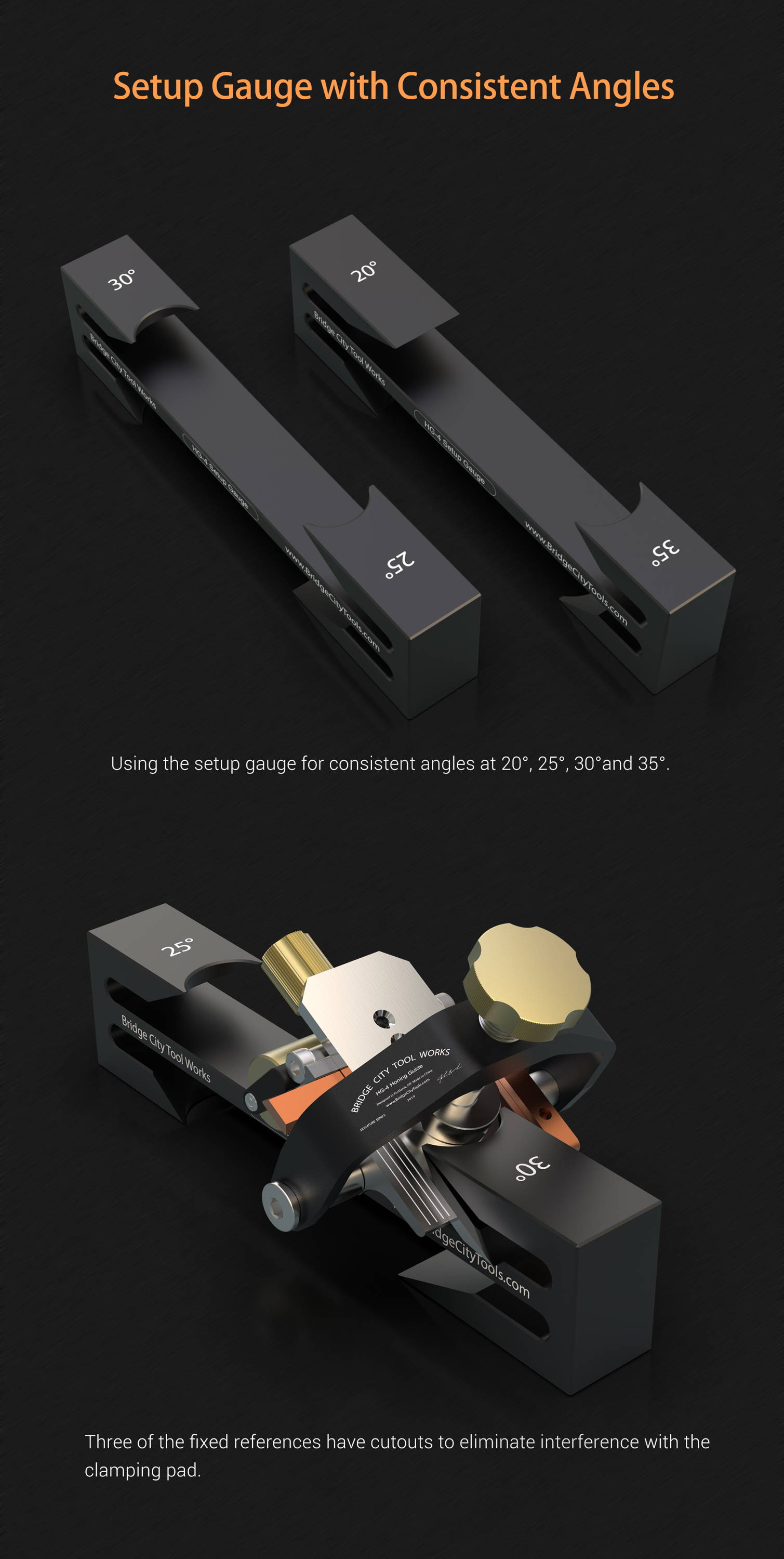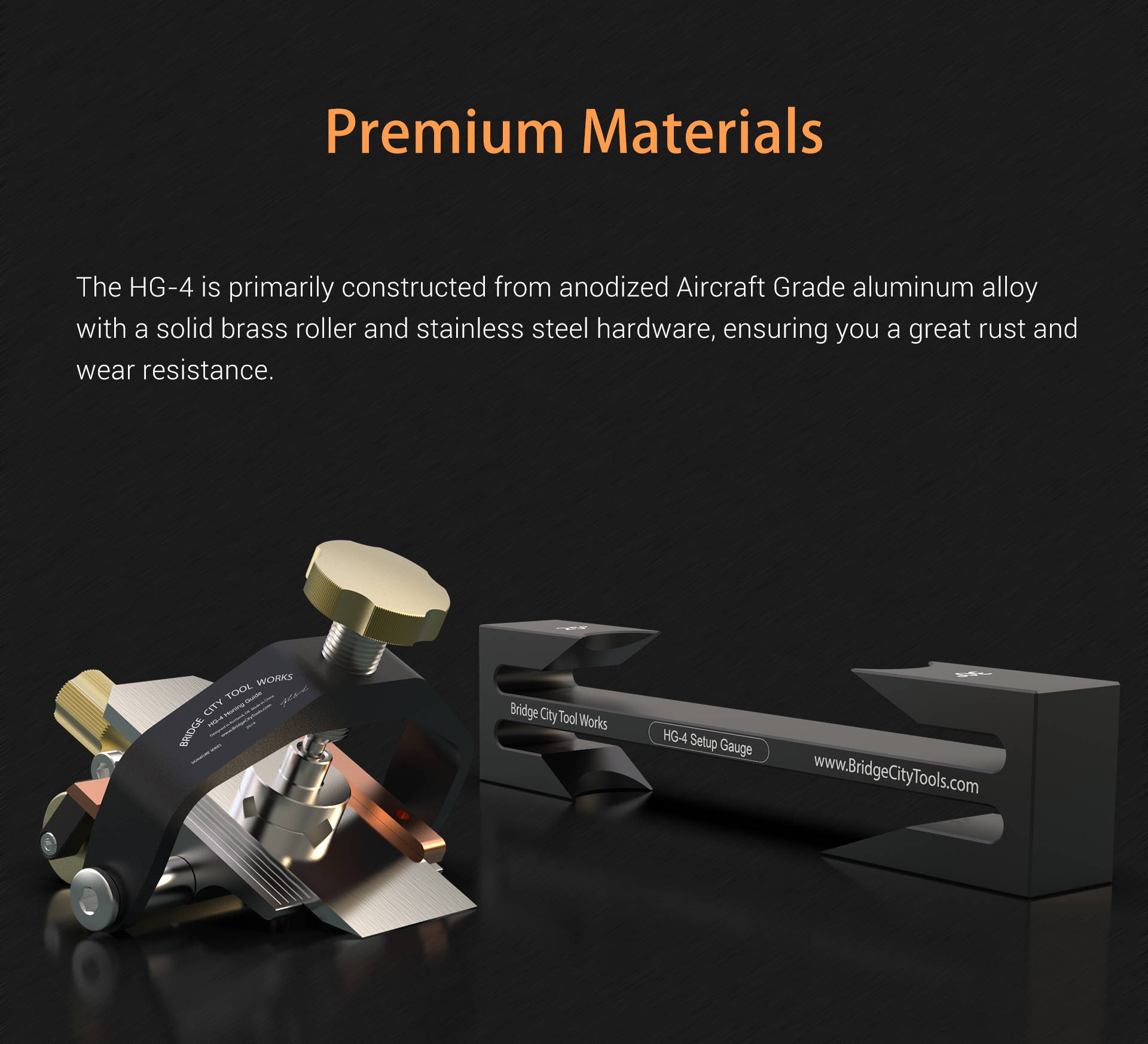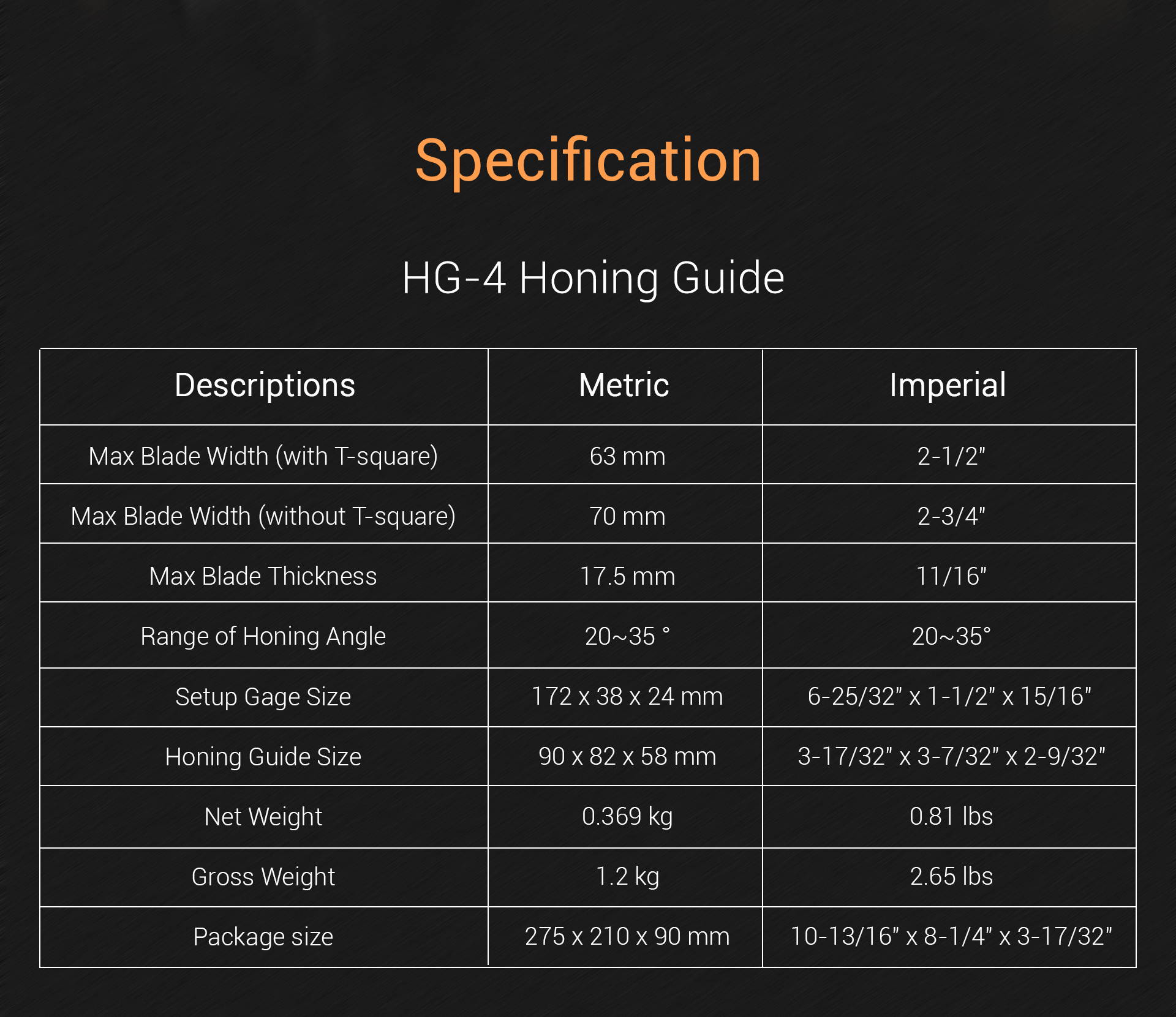 "Some images on this page are computer-generated representations of the product and may differ from the actual product. Colors, textures, and other details may not be accurately represented in the images. Please refer to the product description and specifications for more information."

Beautifully done tool!
I recently used a friends bridge city honing guide and had to have one for myself! I had previously only had a used guide that I know realize was missing the angle guide. This is a great tool and I love the micro adjustment capabilities! I'm looking forward to getting all my chisels and irons in to better than new condition! The design of the angle gauge is what sold me on this tool, that and the high quality construction overall! This is a great addition for anyone looking for extremely consistent results in their sharpening. I never realized how important being able to duplicate the exact angles would take my edge to a whole new level!
Great tool!
I have tried most honing guides available. The best that I have tried have have been the better Veritas ones, which I have 2 versions of. This Bridge City Honing Guide is now my new favorite. I just put my Veritas ones for sale on Craigslist! Only minor PITA of the Bridge City is the little Allen wrench needed to adjust the T-Square from the bottom of the jig. I wish there was a more convenient adjustment screw. At the very least, they should have supplied 3 or 4 of the little Allen wrenches because those tiny things are bound to get lost. Some Bridge City tools are overly complex, but this jig is simple and straight forward. Beautiful machining as usual. Bob/Pegasus Guitars & Ukuleles
Honing guide
Sharpened all of my chisels to a higher degree than anything I've ever used
Honing guide
Another beautiful and efficient piece to my collection!
Excellent
The honing guide is exactly what I expected.The "T-square" feature works awesome.
Honing guide
Beautiful precision, guides filing to superior sharpness.
Excellent tool - honing guide
My third tool from Bridge City Tools. Great tools.
Must Have Tool
Best working honing guide I have ever used. Really a nice tool. Easy to use and well made guide block. Also a great sale price.
Pretty sharp tool
I love my new honing guide. Used it to sharpen one chisel so far. I used the guide to set the angle, then after establishing primary bevel, I used a price of card stock under the roller to put a micro bevel. Nice smooth action.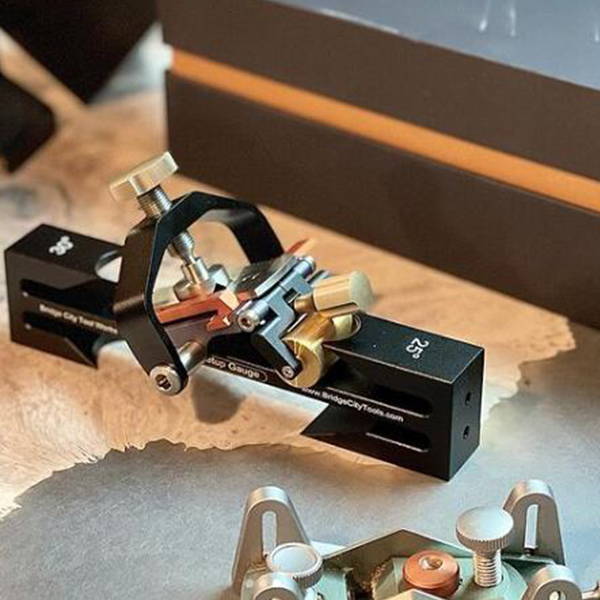 A little behind the scenes action... 🔥 First time I've had to sharpen up the iron on this mini beast. She gets put to work on every project. And the honing guide from @bridgecitytoolworks is true craftsmanship ( as well as all their tools ) glad I finally got to use it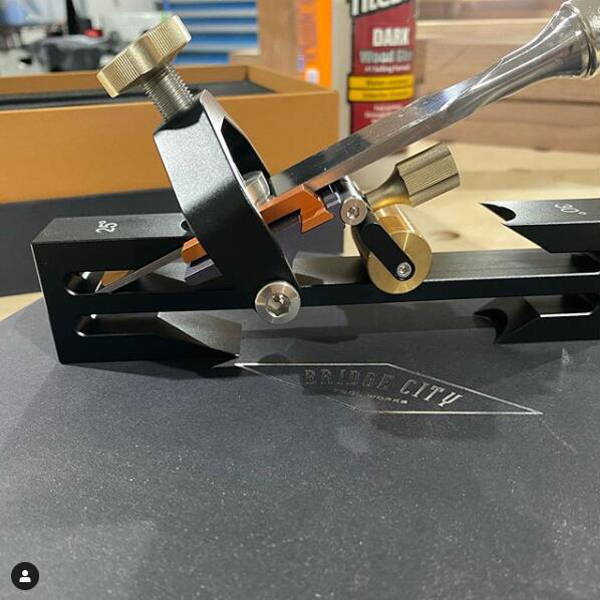 @bridge_city_tool_works did it again. Honing guide for my chisels... now i just need my stones and #dovetail will be the name of the game.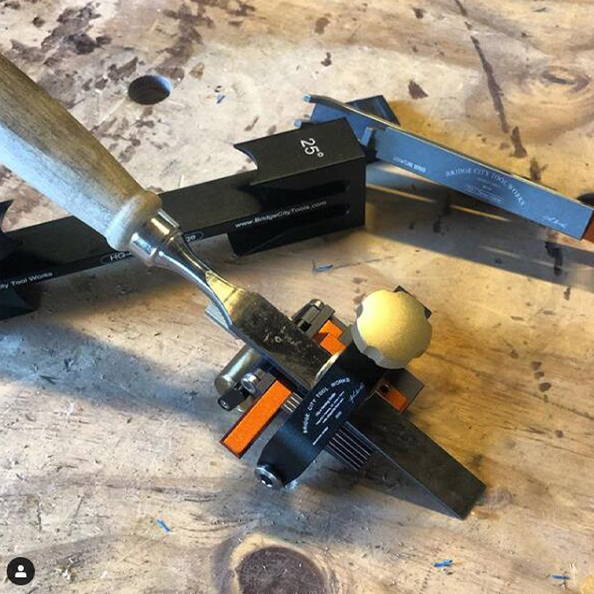 @bridge_city_tool_works tool day! Bridge City is having some crazy sales. I've invested in some high quality planes and chisels and saw the value in a premium honing guide to be sure the irons are as sharp and safe as they can be. Also, I use M&T joinery frequently so grabbed the TenonMaker for a steal to improve my workflow. Stoked!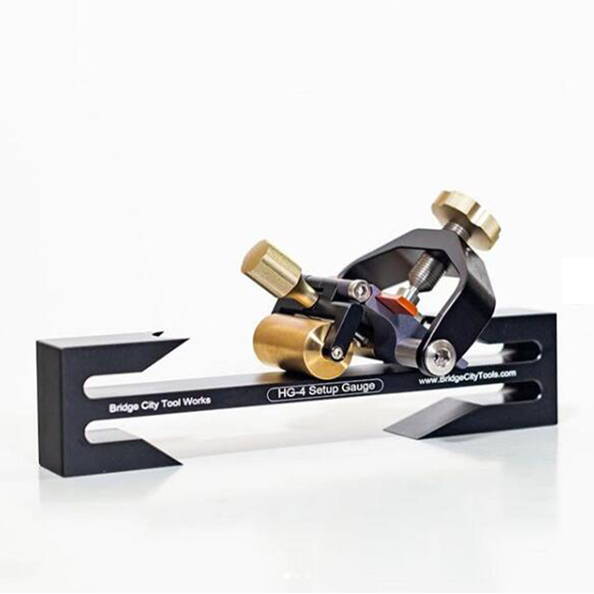 And just like that... my collection is already growing Some of the best looking tools that I own... And by far the best packaging that any of my tools have come in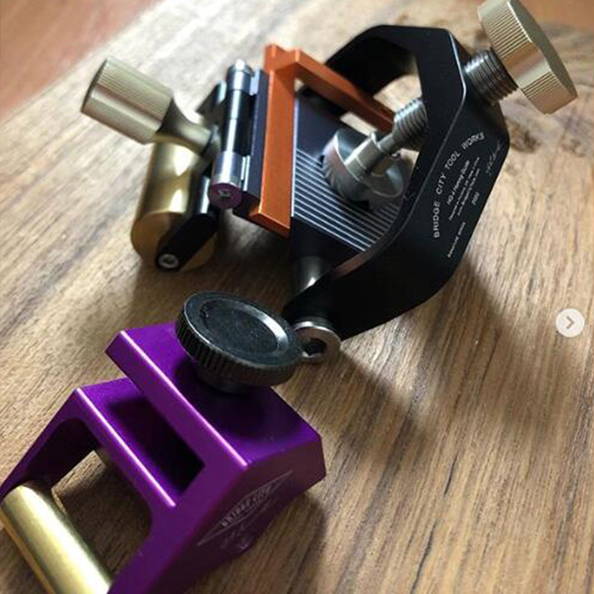 These two Honing Guides are a thing of beauty! These super simple super accurate making honing a fun job . YouTube video out tomorrow in-depth use and review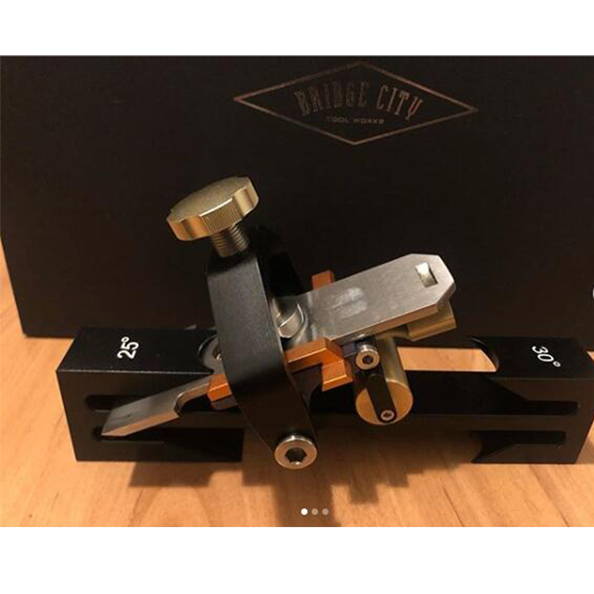 So someone has been up all night playing with the Bridge City HG-4.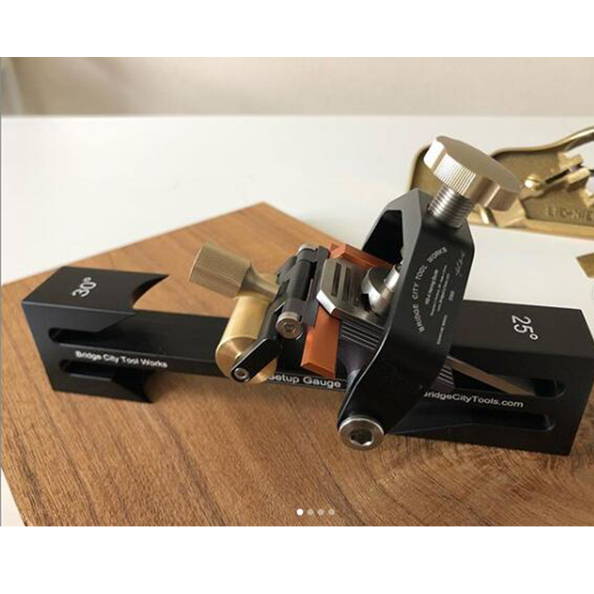 Honing some plane blades today ready for week.