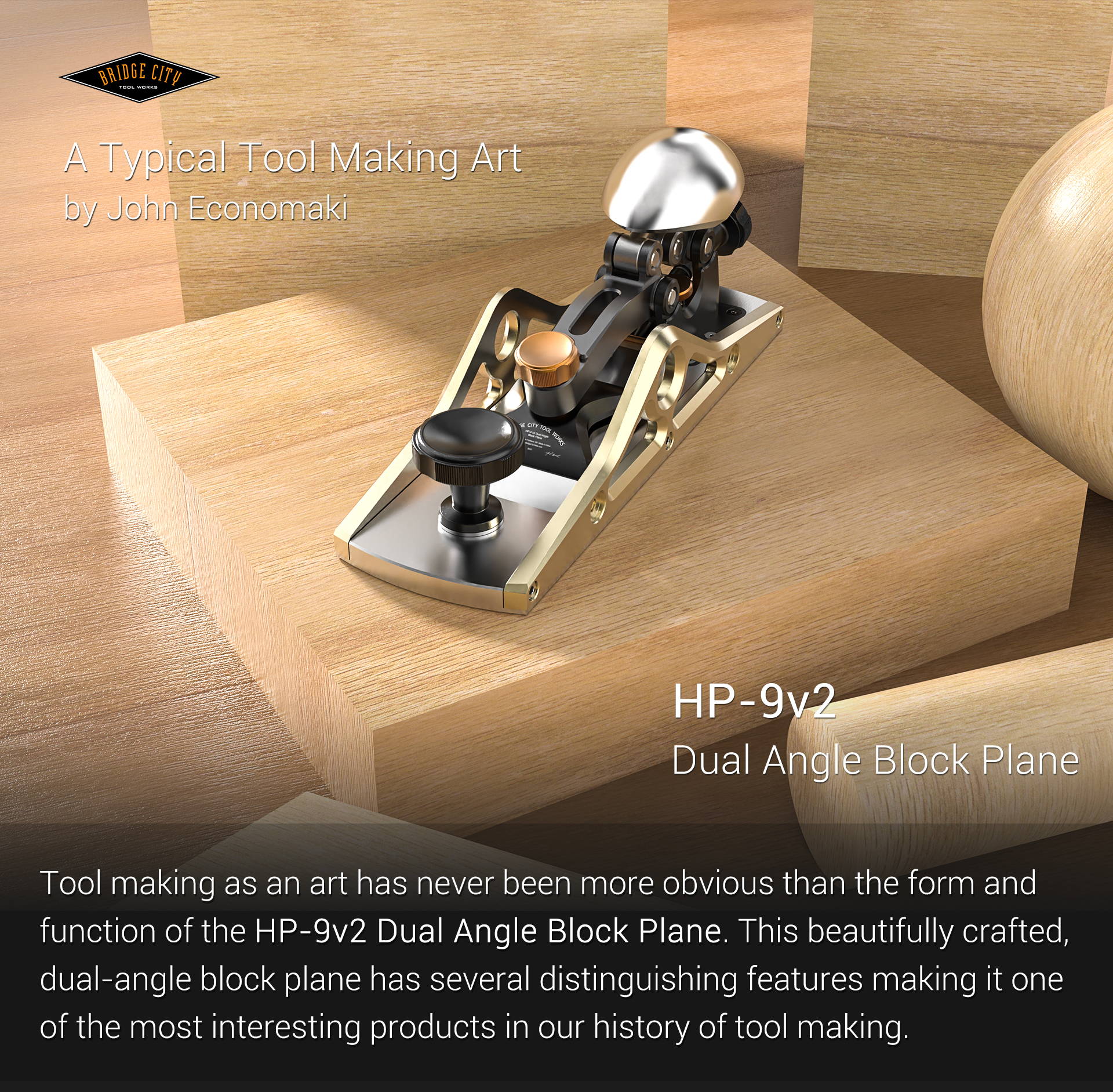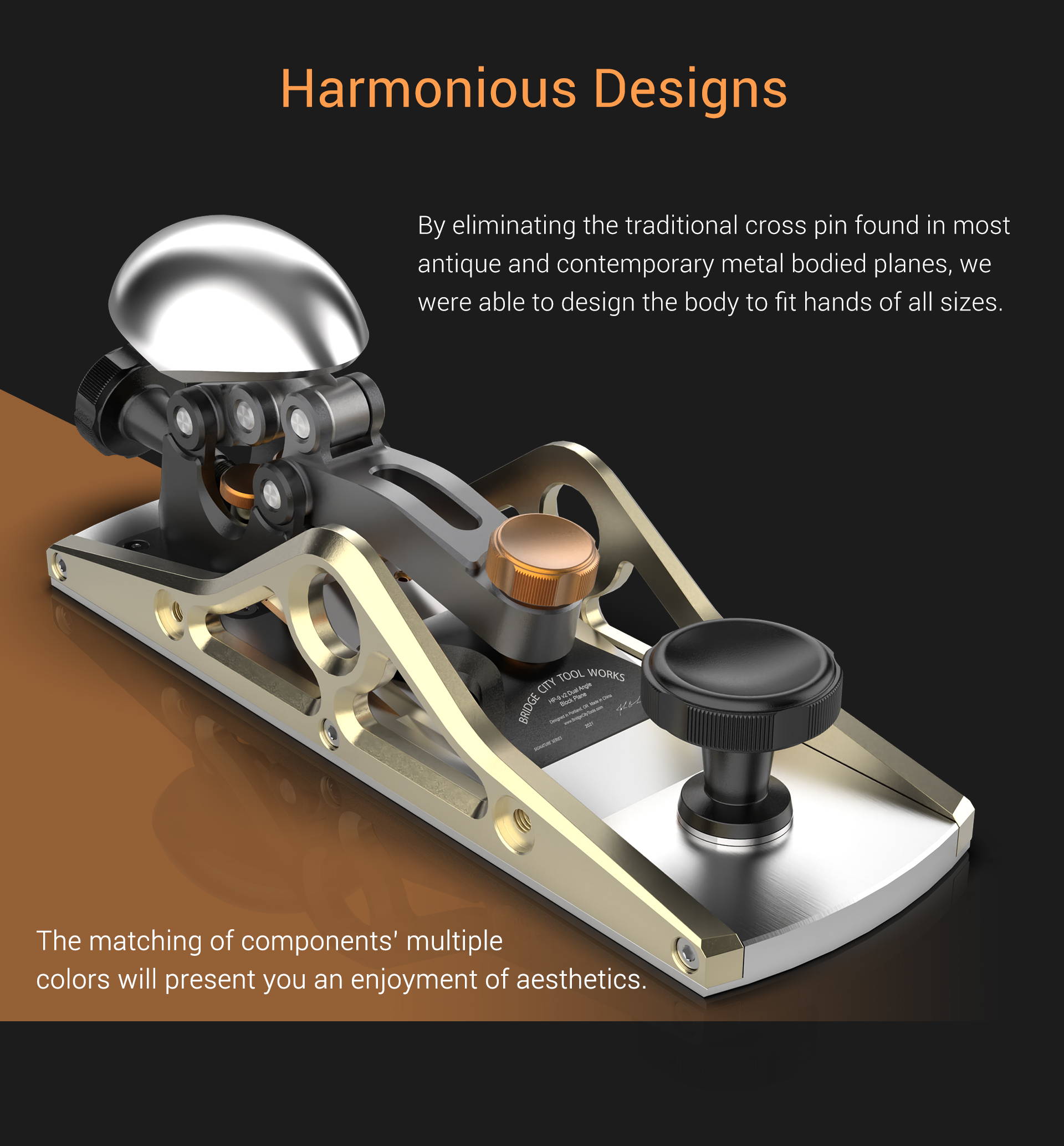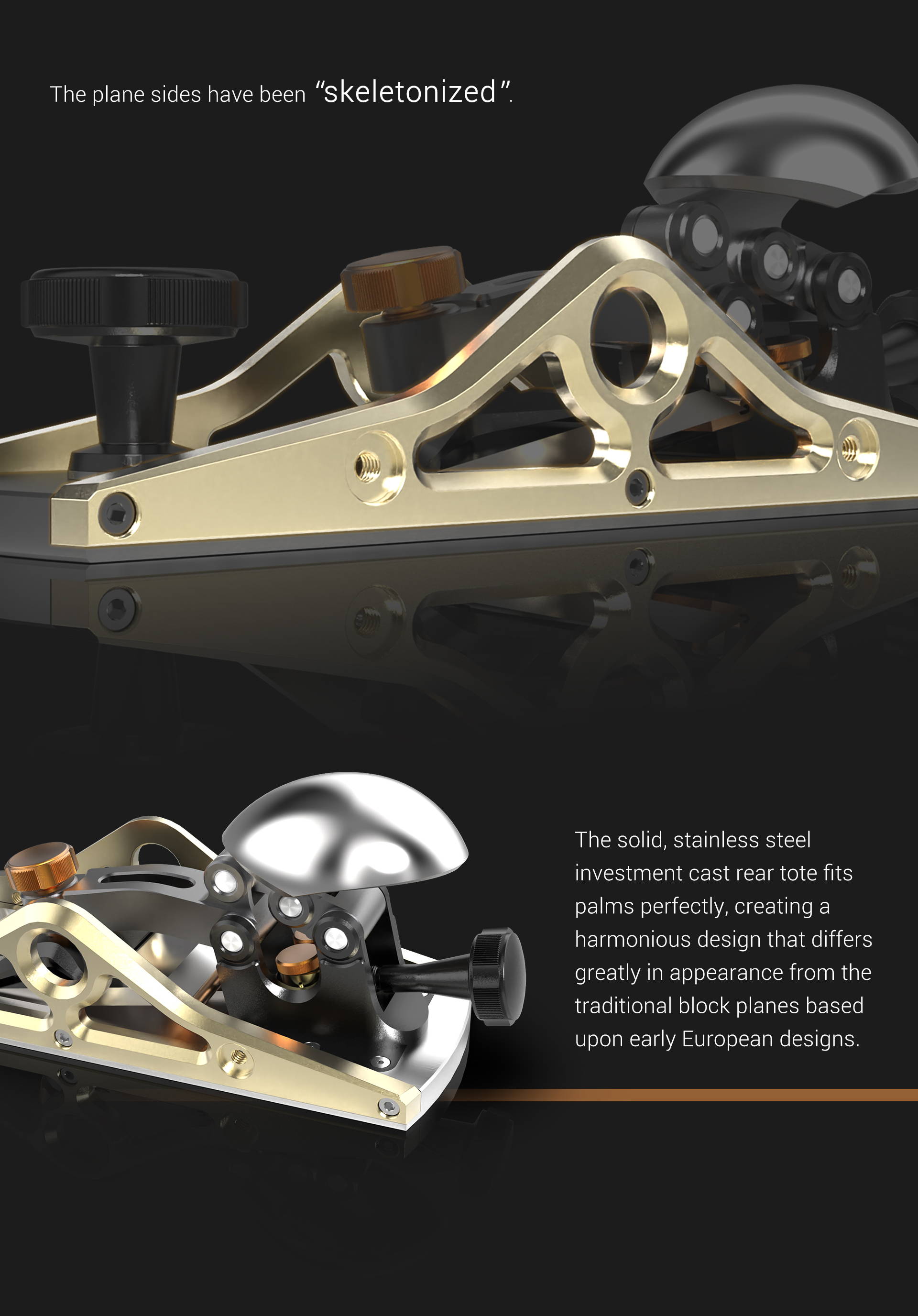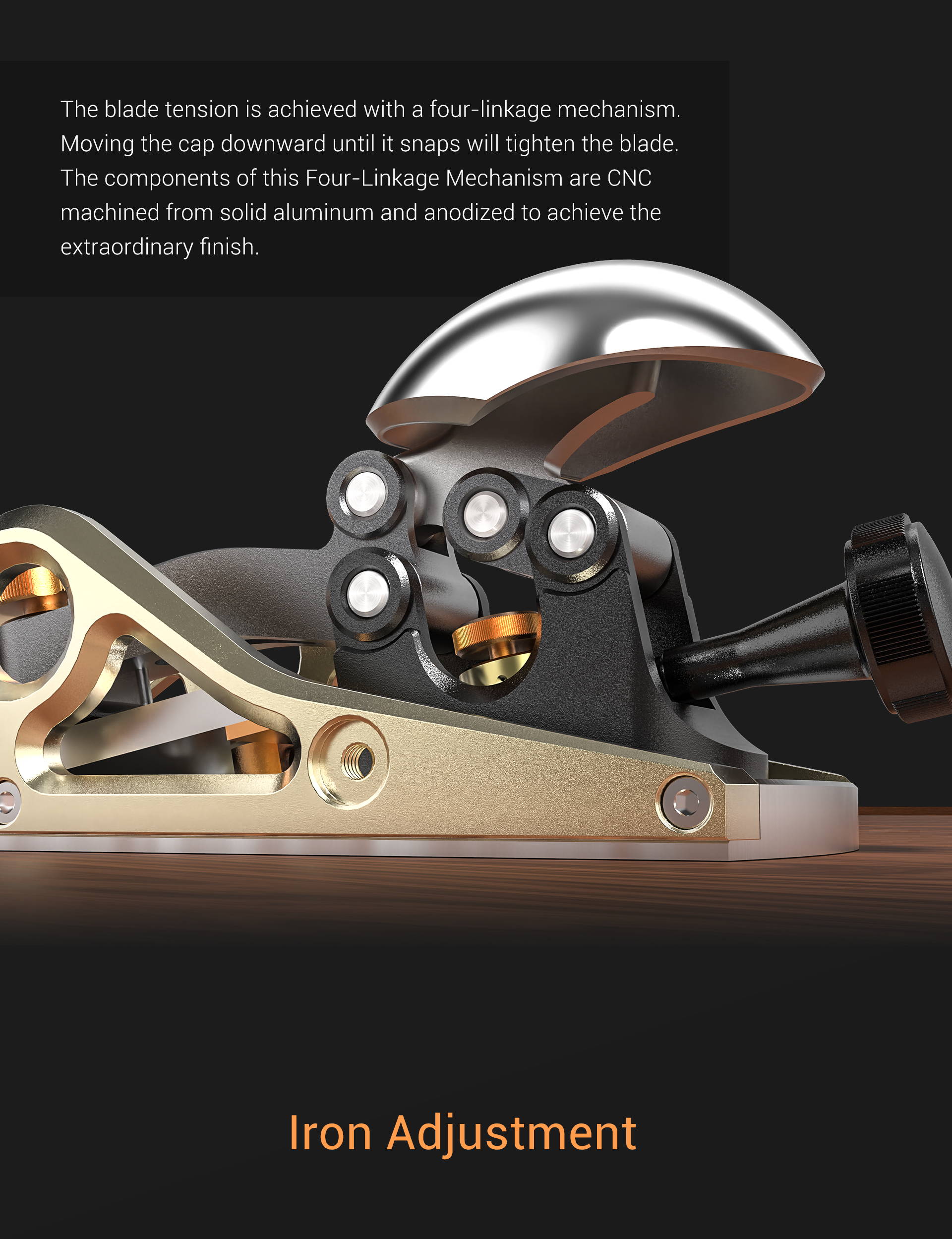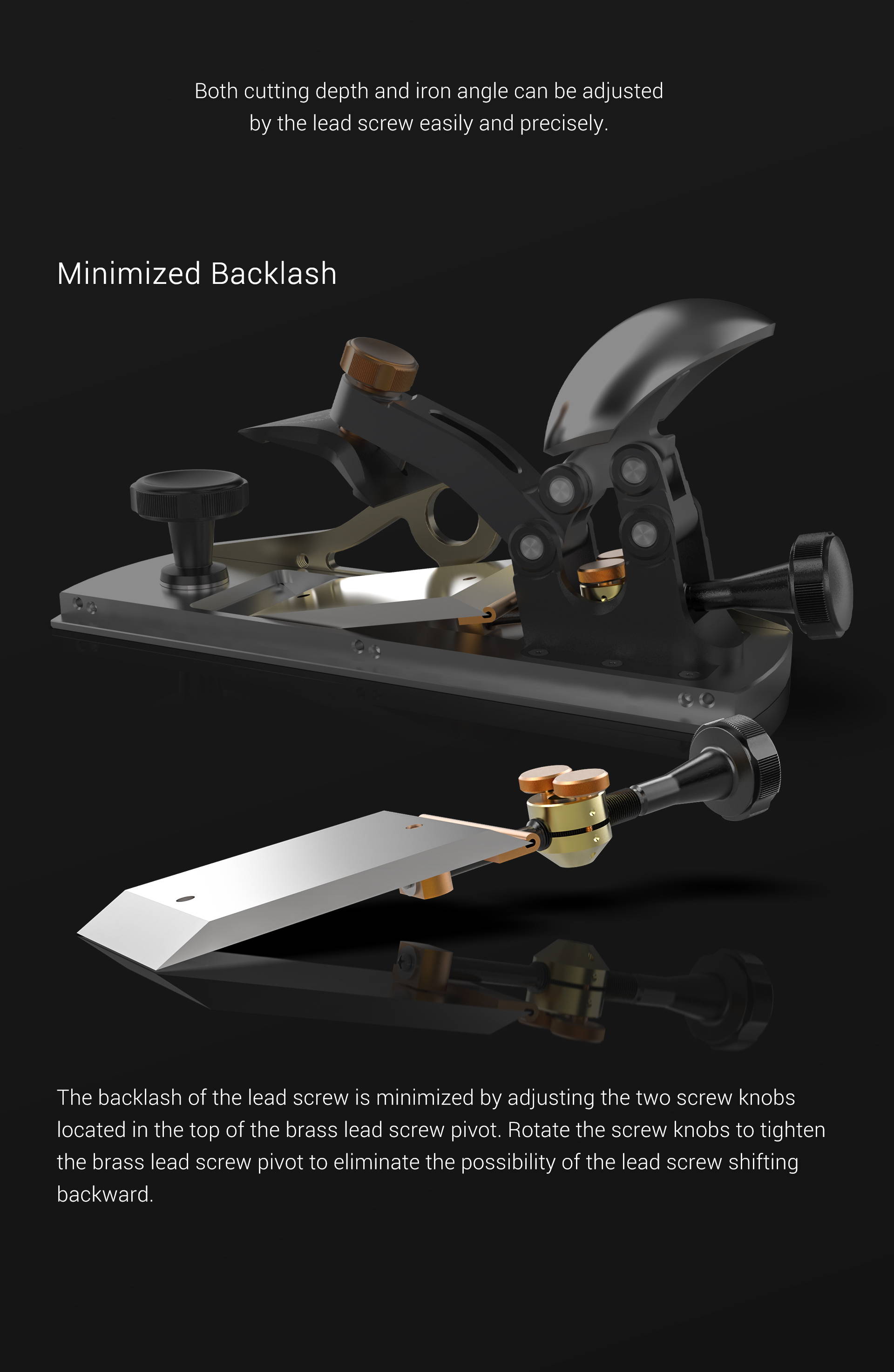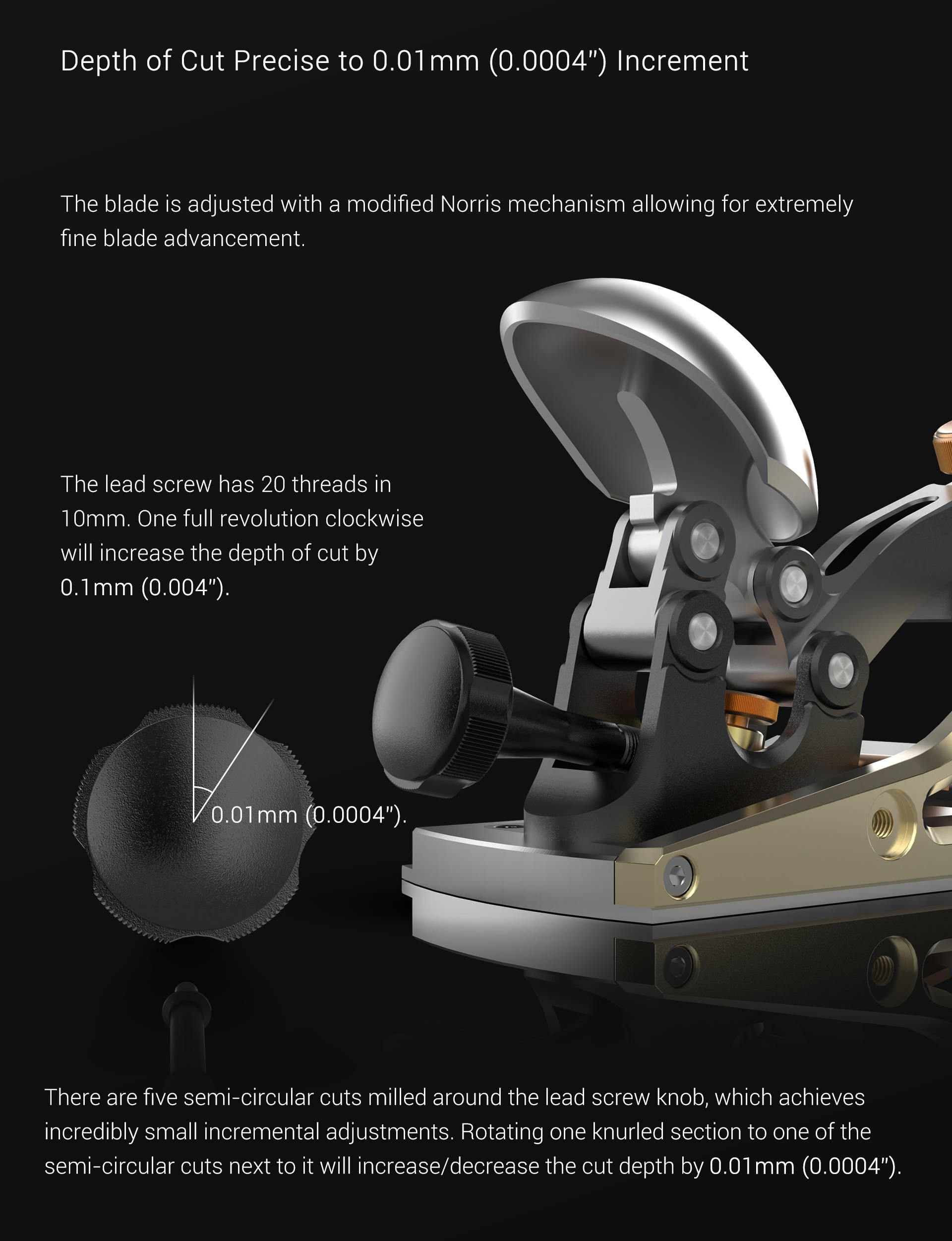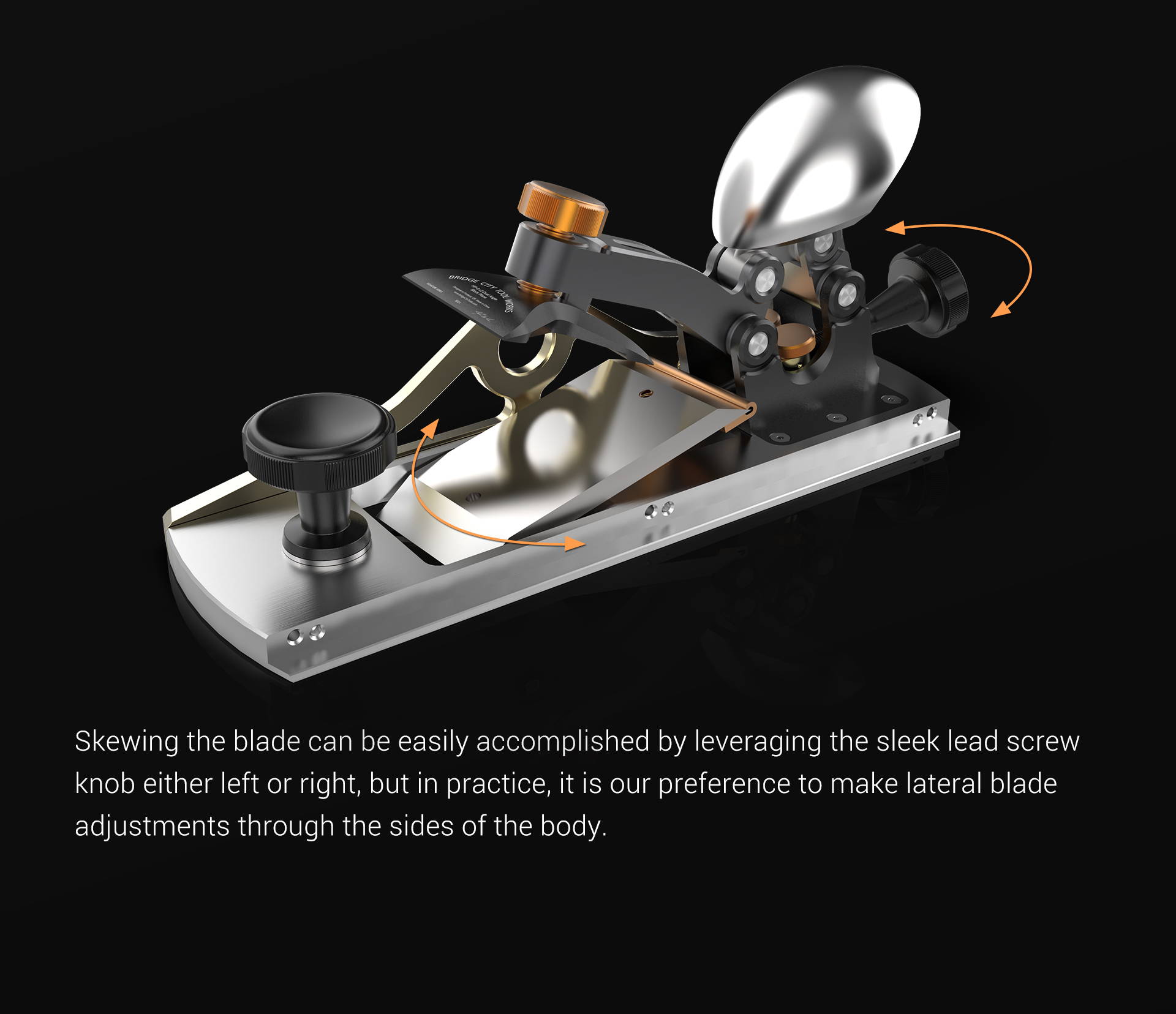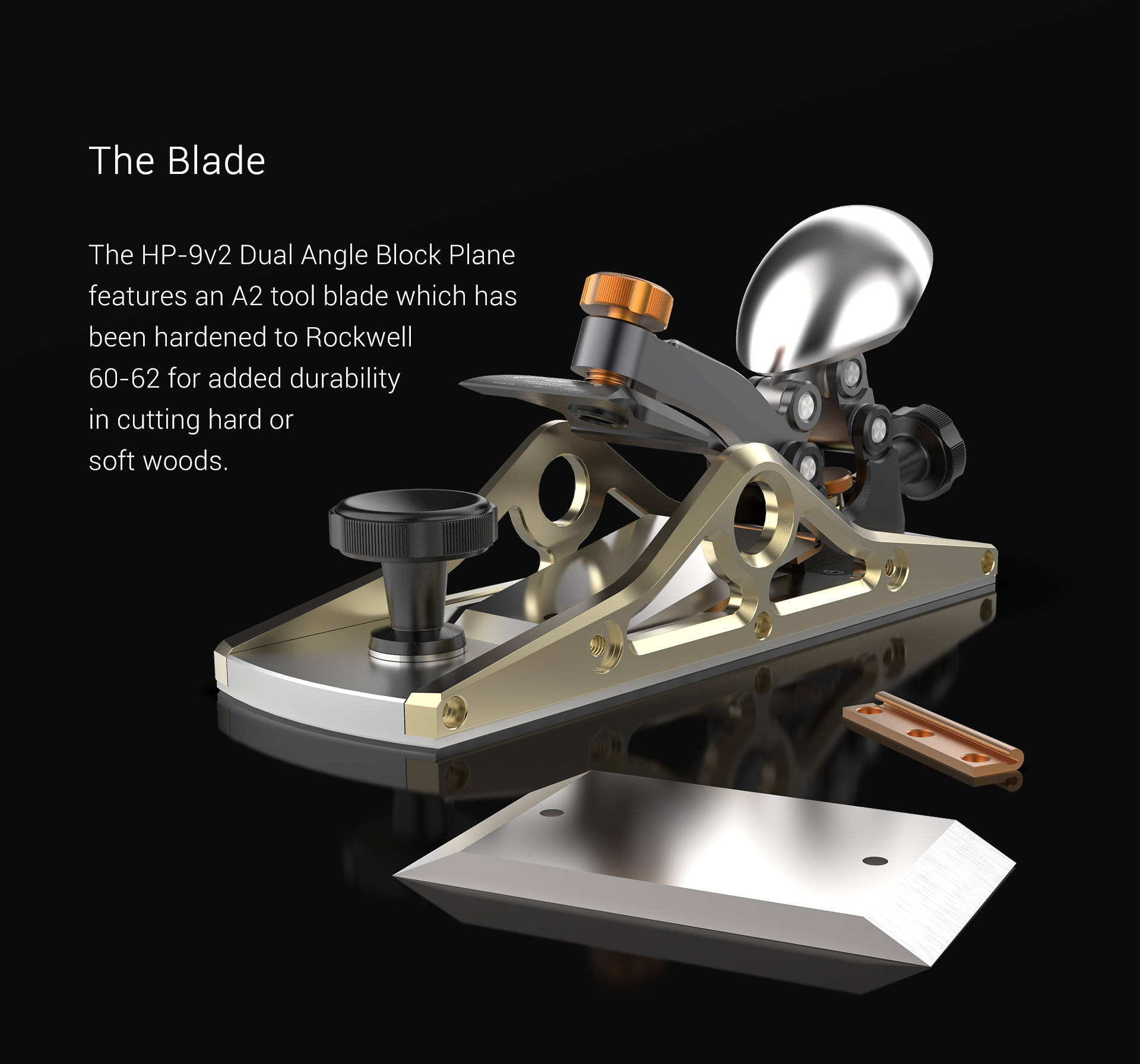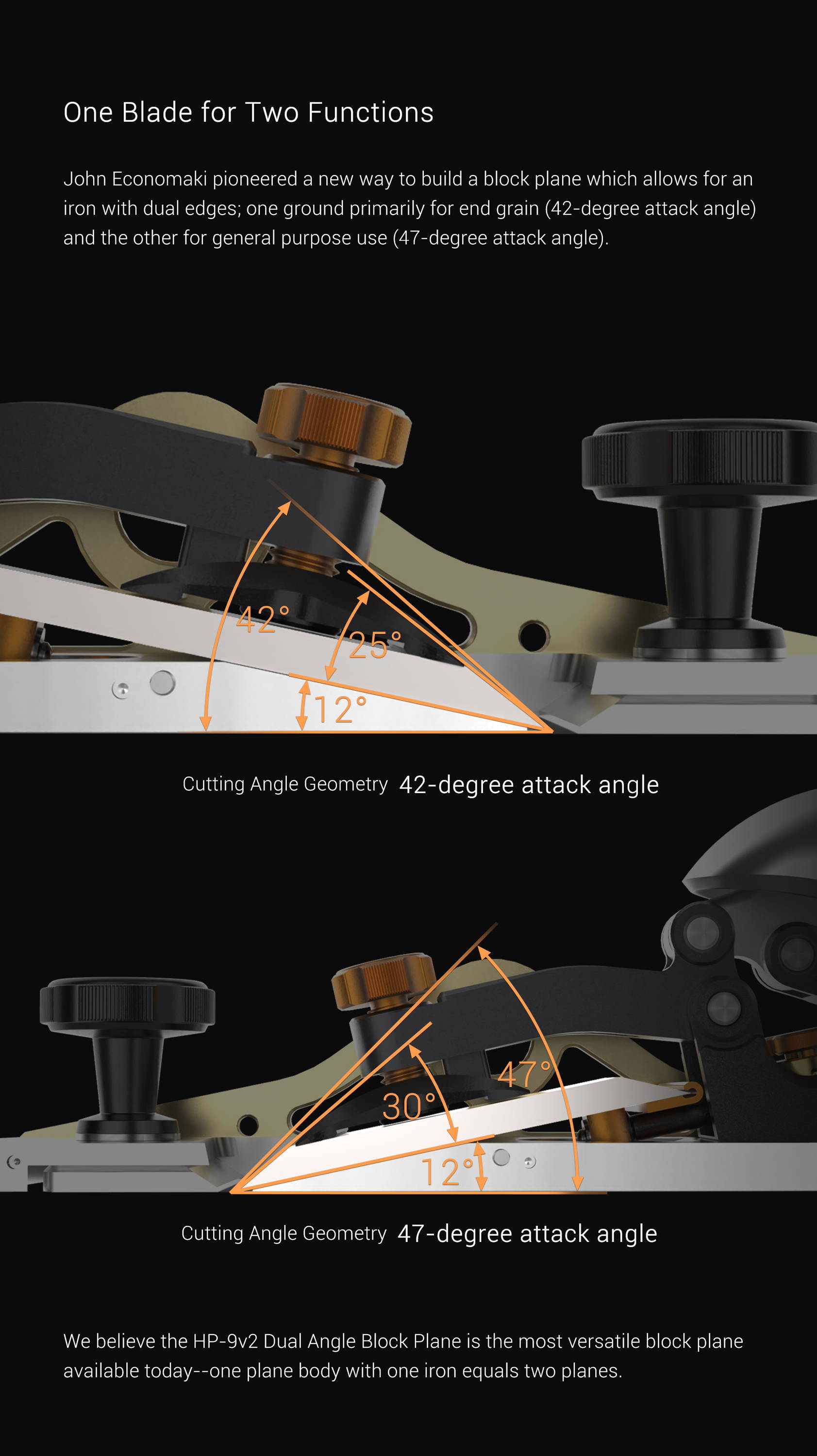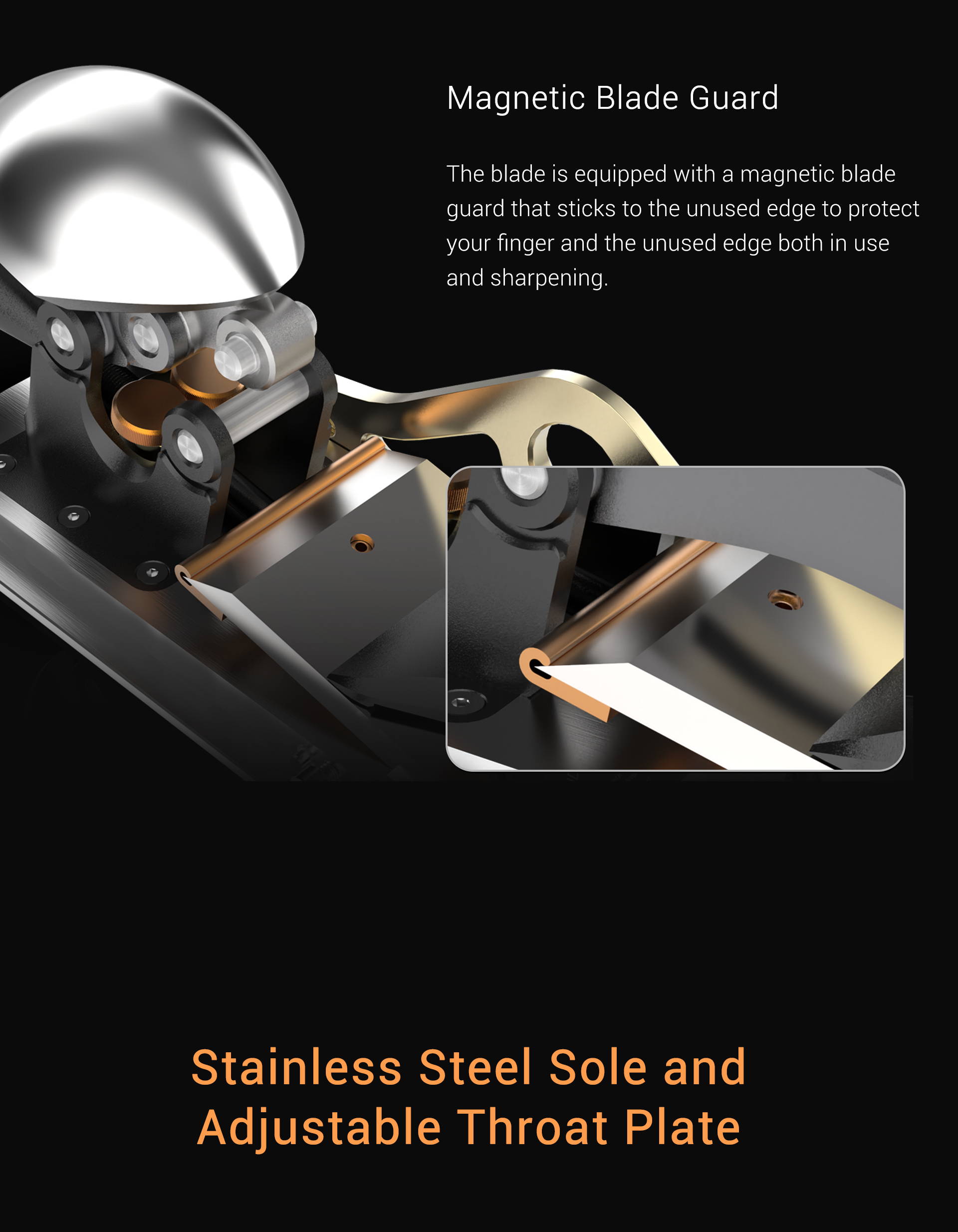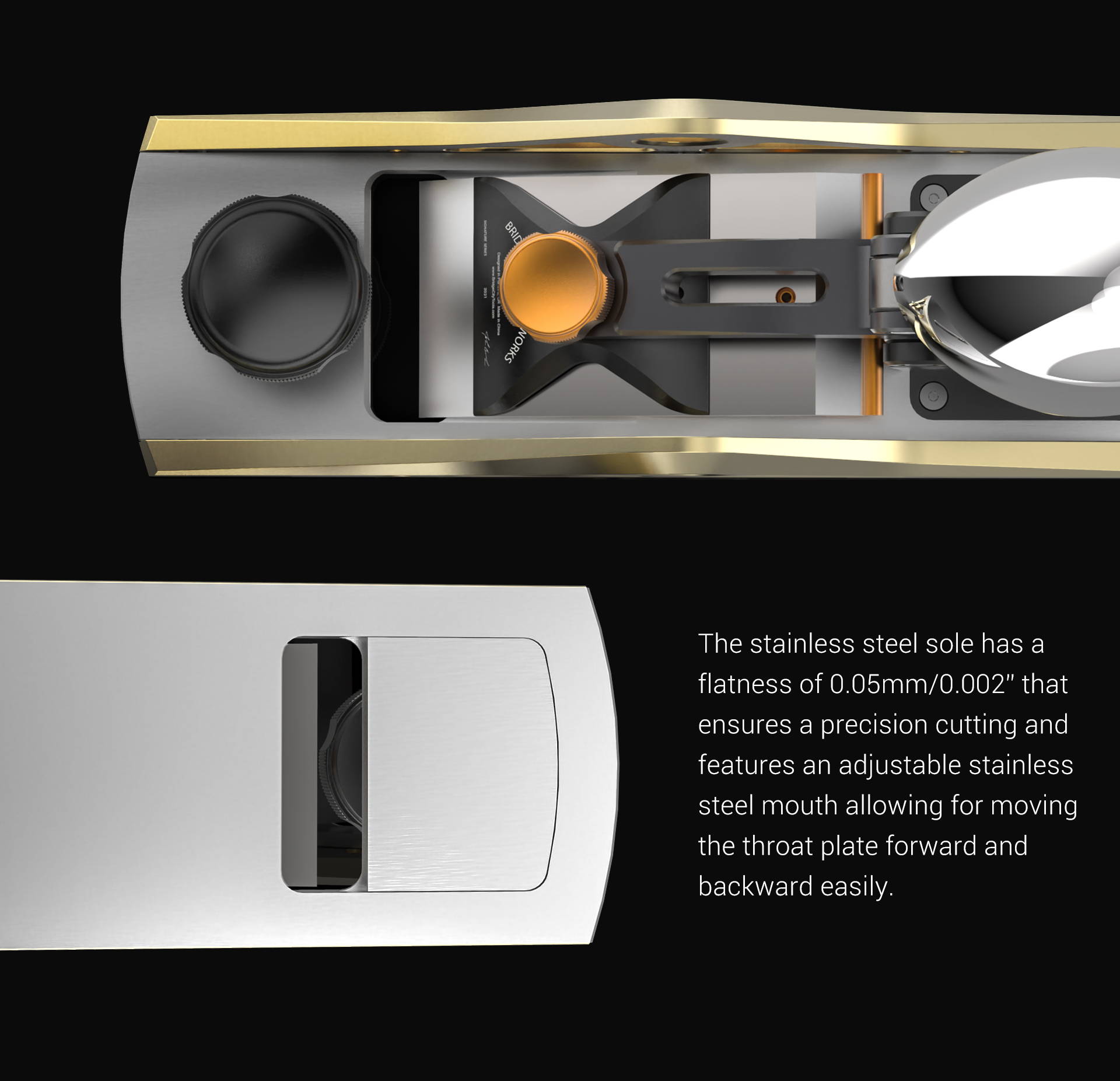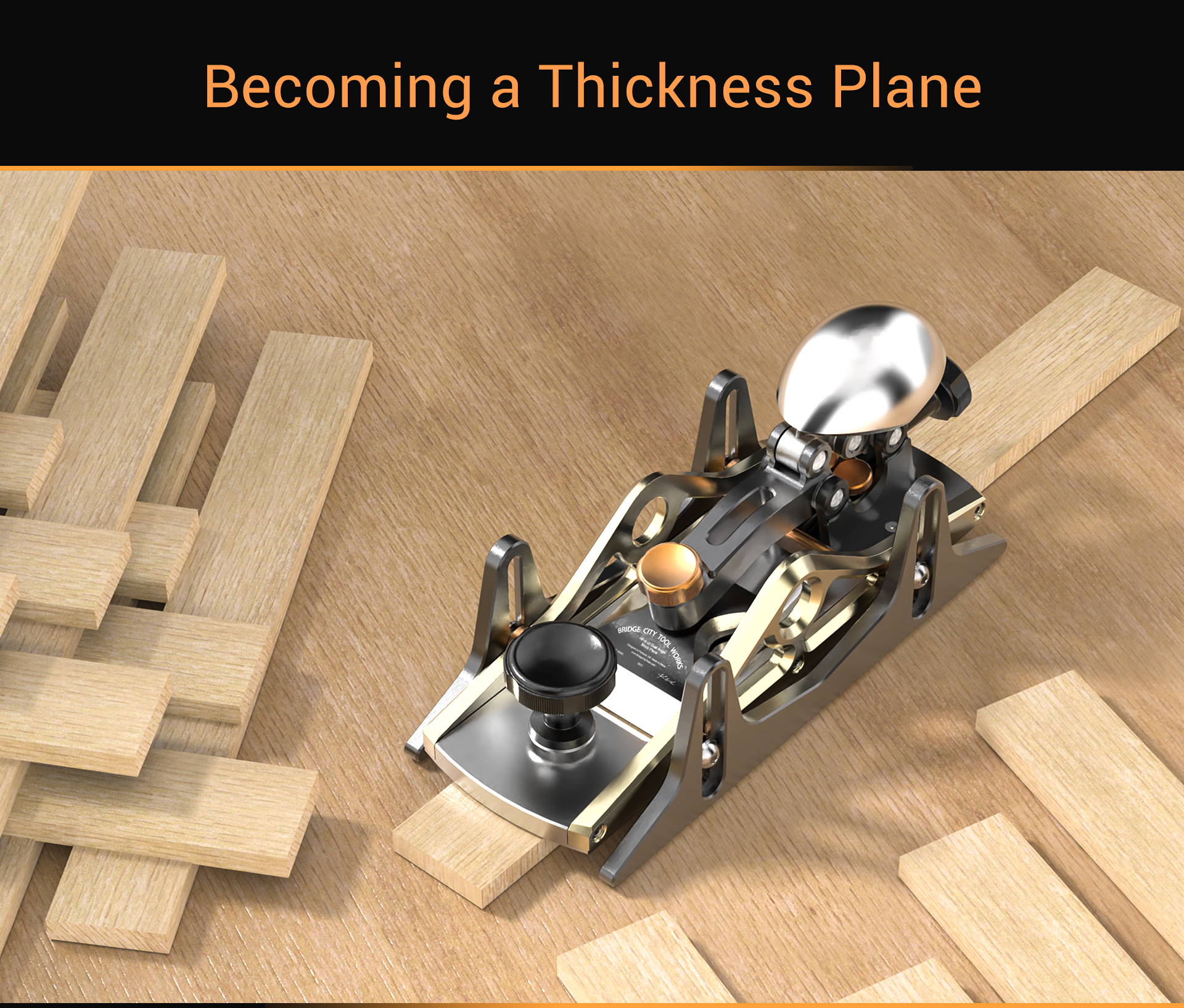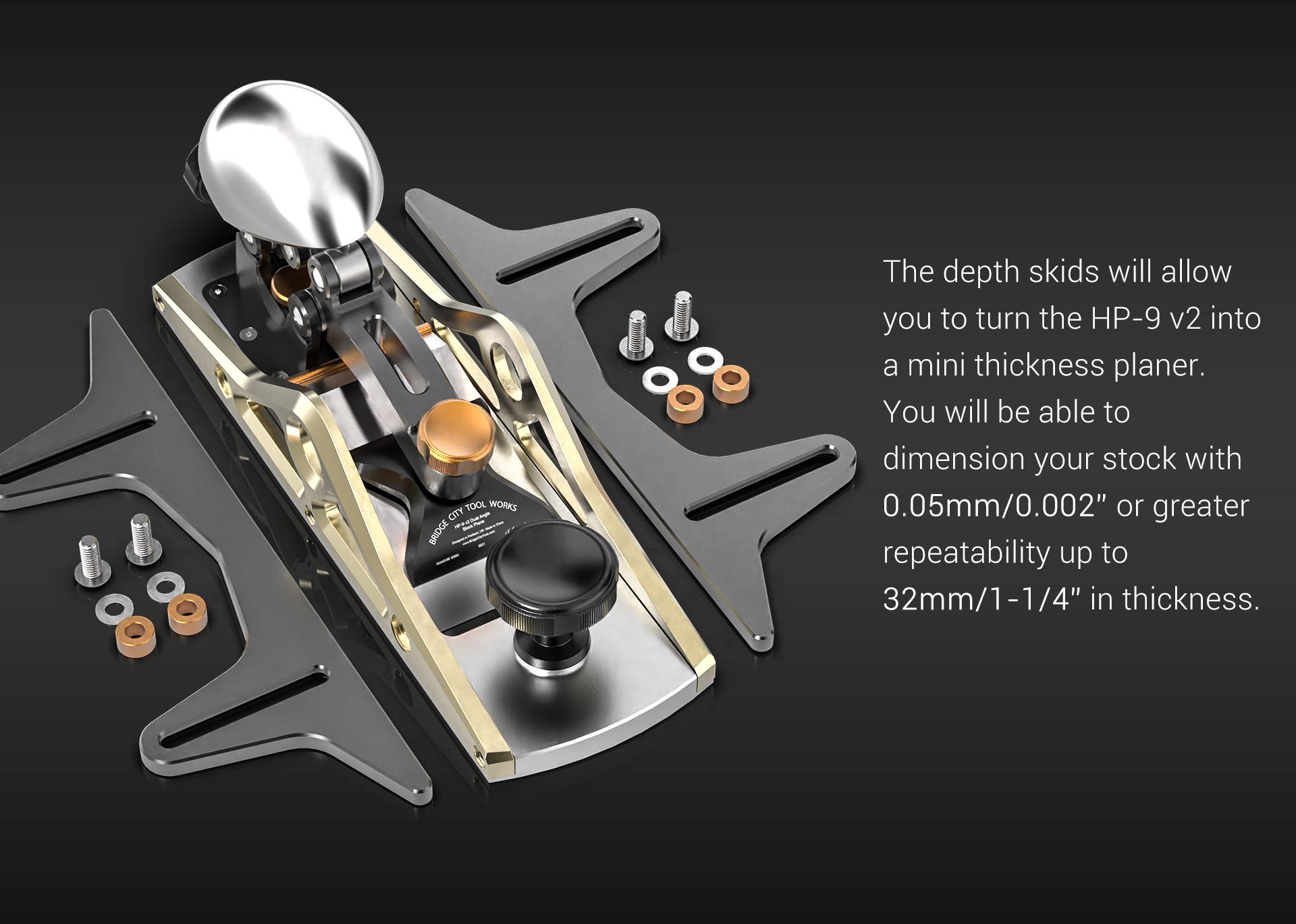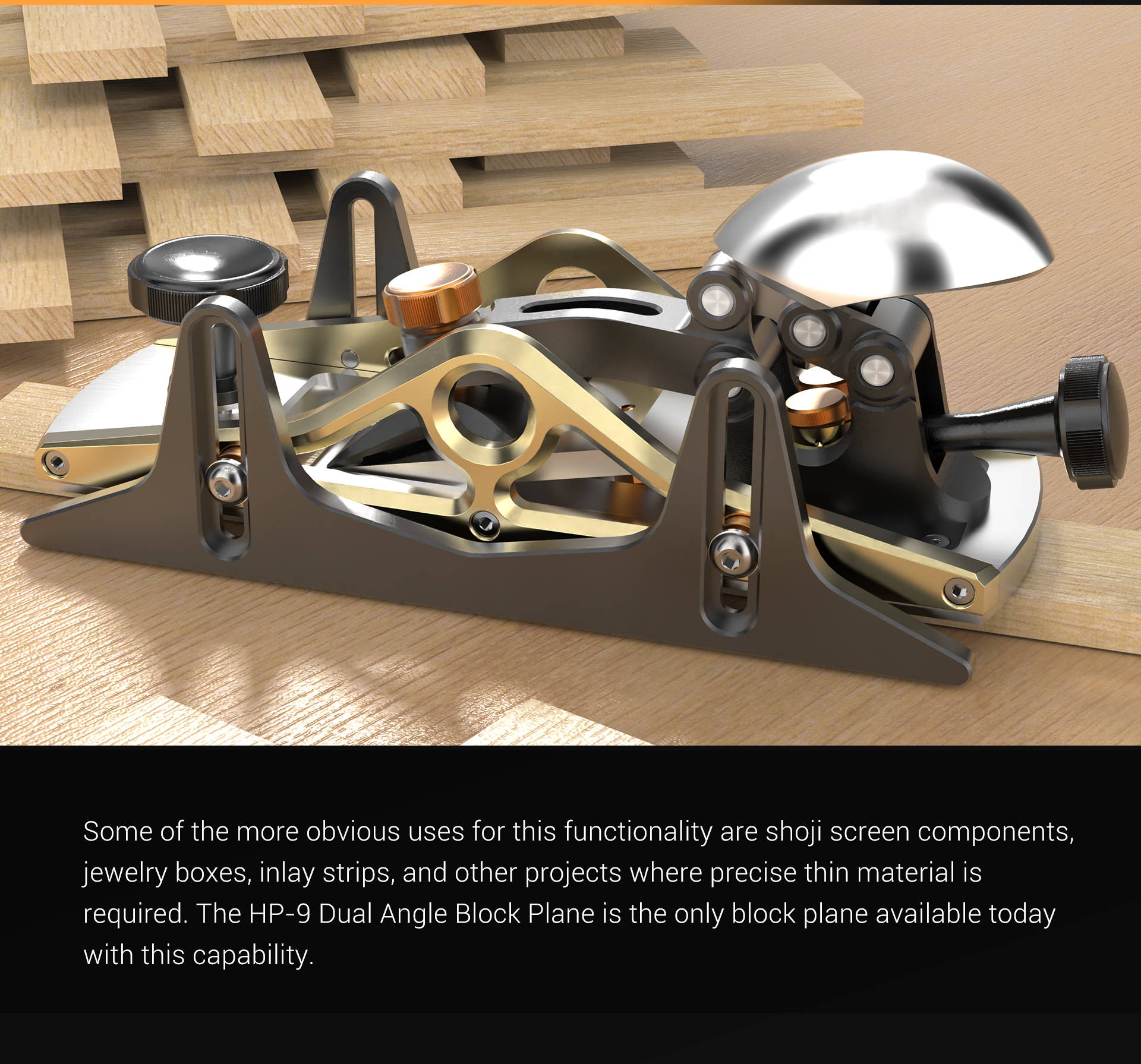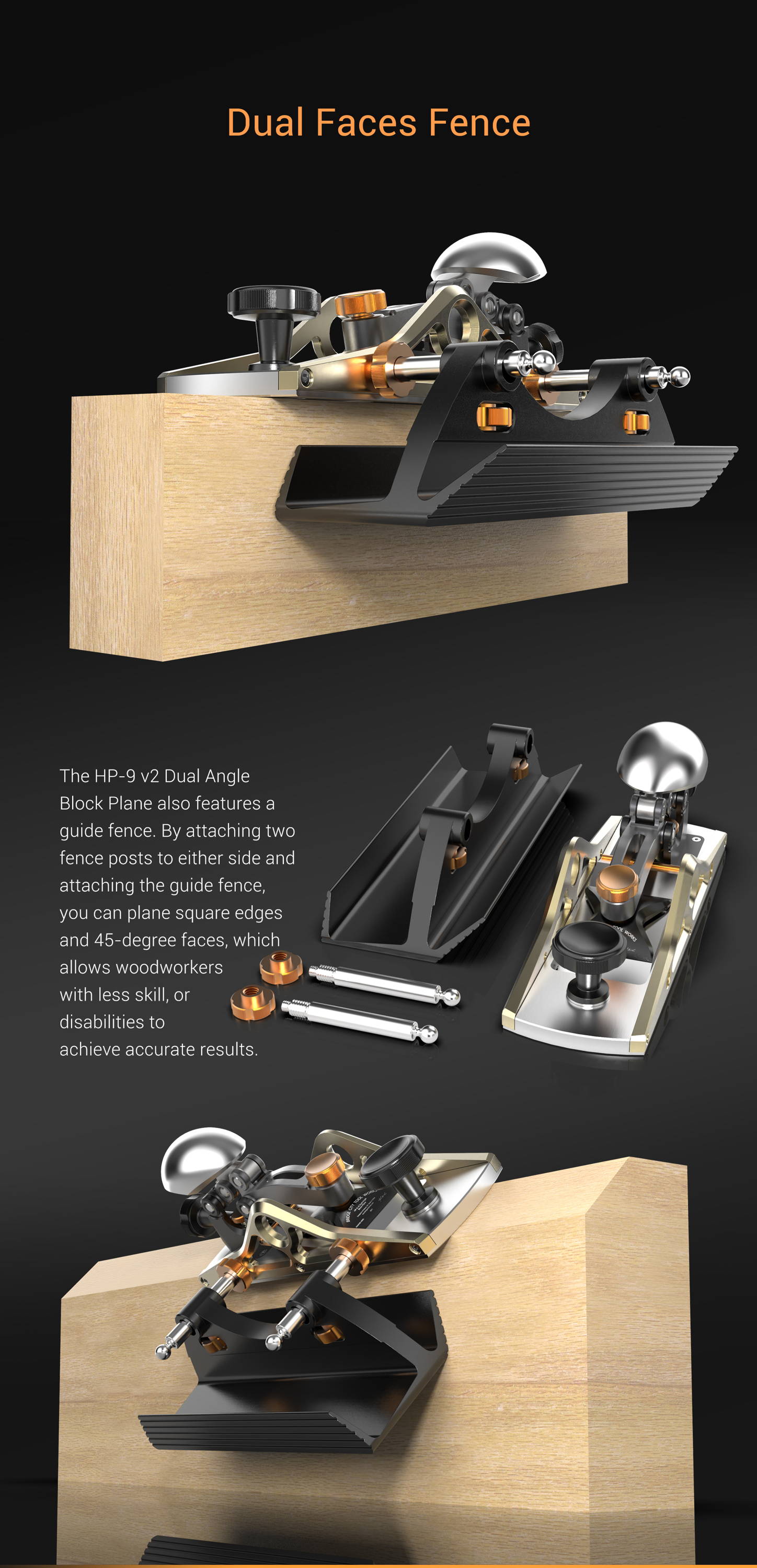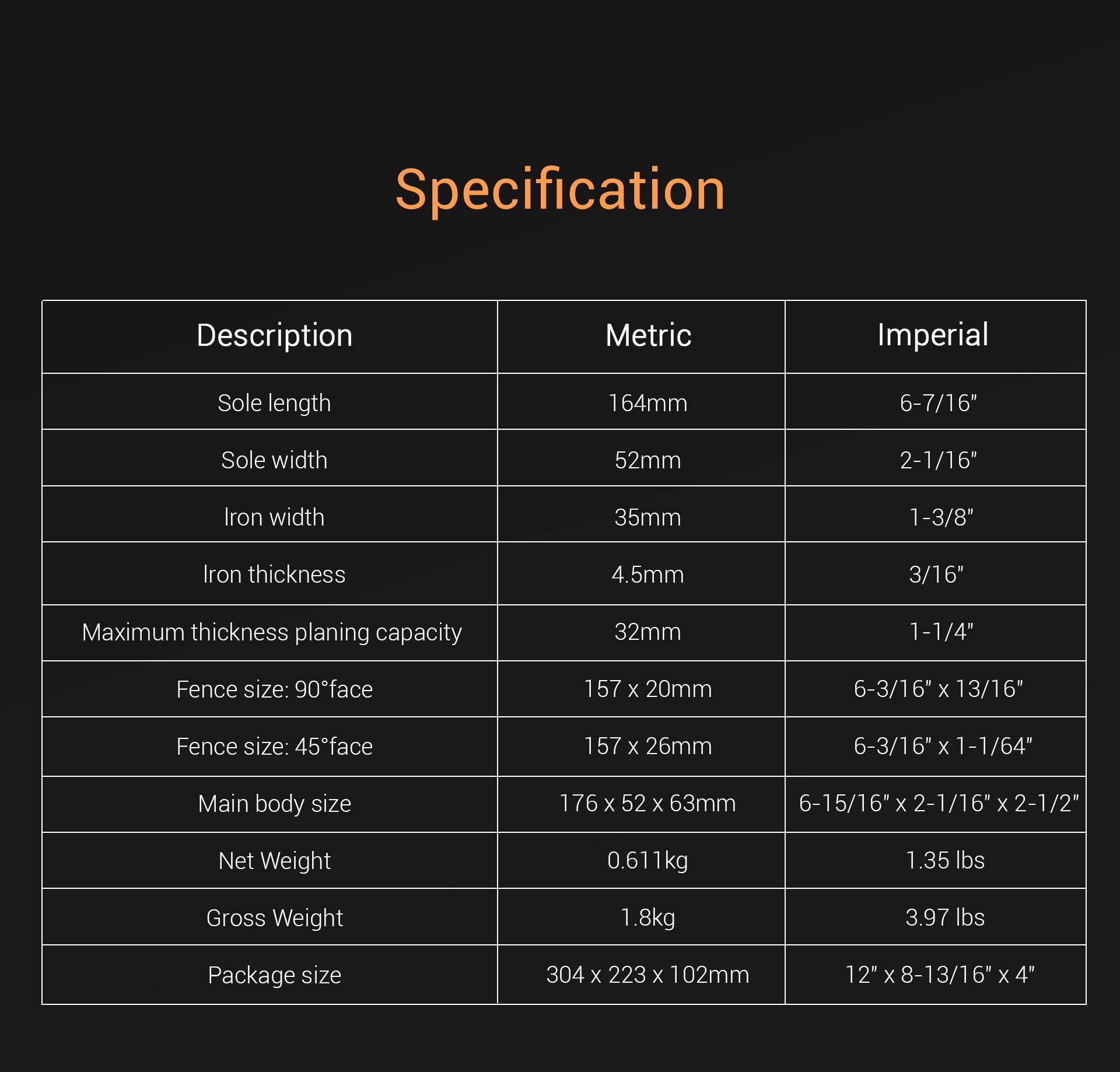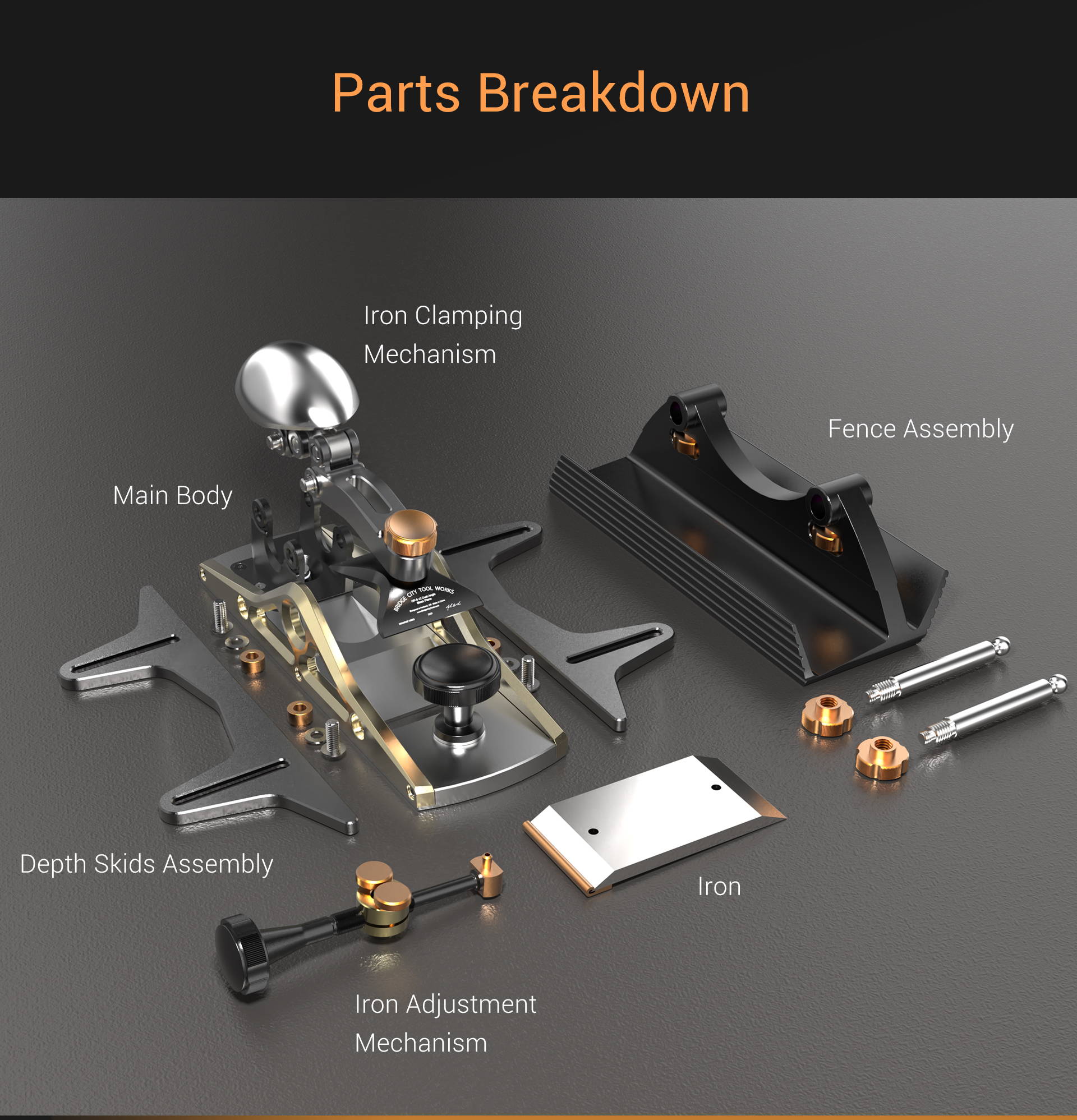 "Some images on this page are computer-generated representations of the product and may differ from the actual product. Colors, textures, and other details may not be accurately represented in the images. Please refer to the product description and specifications for more information."

A thing of joy and beauty
I've had my HP-9v2 DA block plane a few months now, and I love it! I've been using hand planes for 50yrs and this one is a little honey. Fits nicely in my hand and has a nice weight and balance to it, I haven't had an occasion to use the fence or thickness rails yet as I have other ways of doing these tasks but they are a great add on and I'm sure will come in handy one day. The only thing that I needed to adjust to was the width of the blade in comparison to the sole with about 5/16 of sole on either side which is considerably more than on my other block planes. That said, I am now use to that and it is now my go to block block plane most of the time.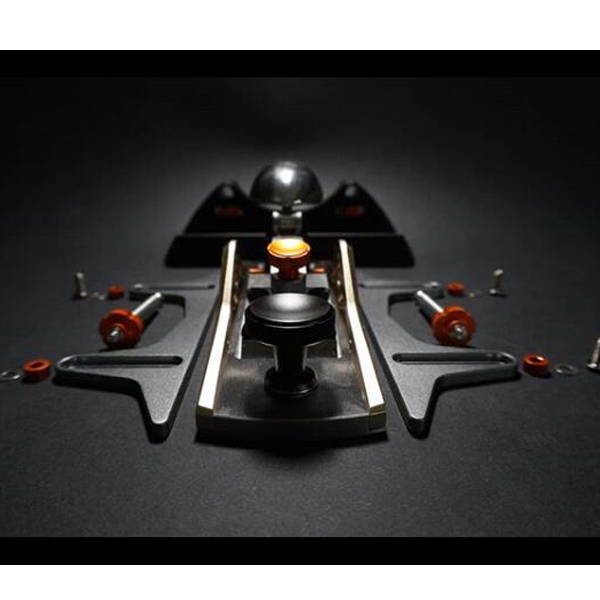 Test du rabot @bridge_city_tool_works HP9-V2.
Rageux et âmes sensibles s'abstenir.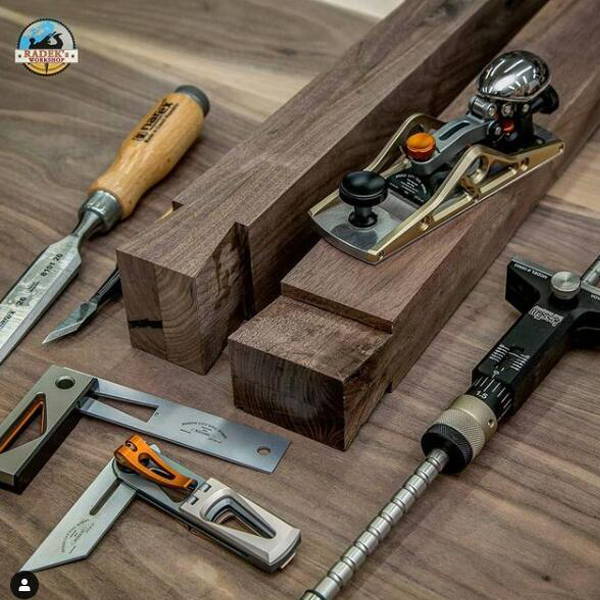 Video on how I cut those is coming soon. For now just a pretty picture to motivate us this Monday morning.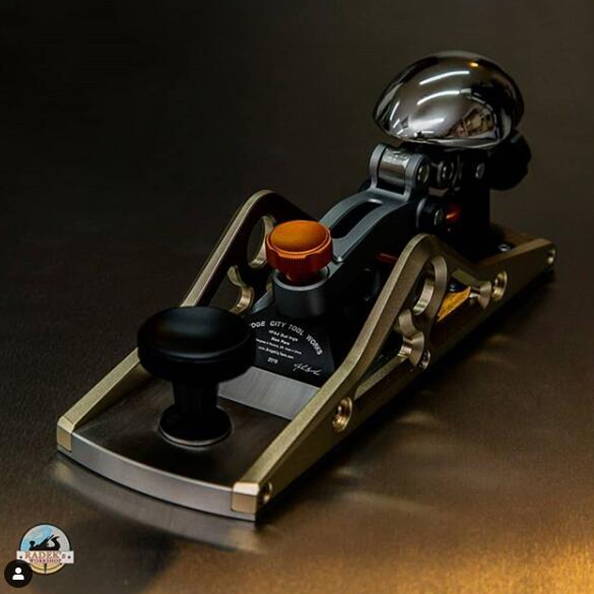 Just trying some product photography today because it's such beautiful tool.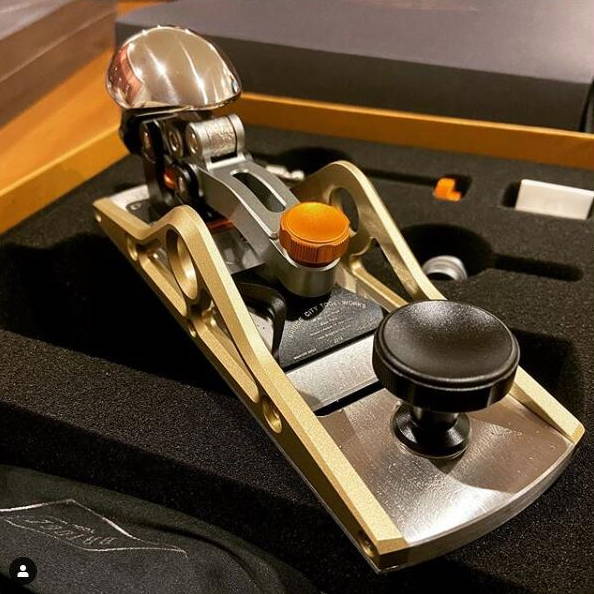 Quarantine impulse is a thing...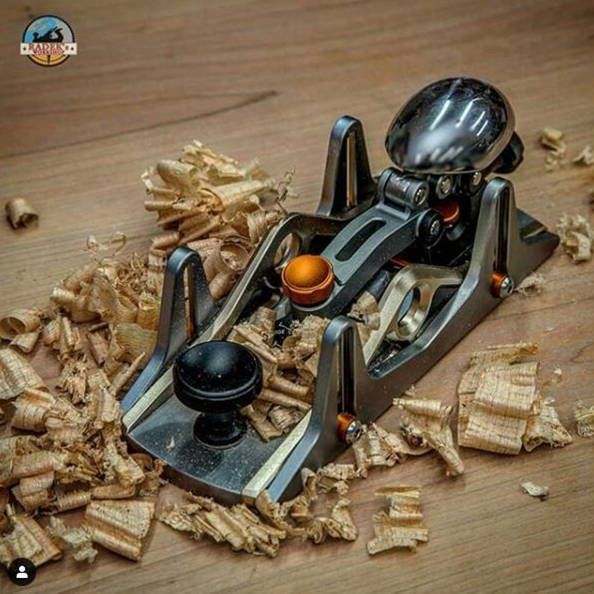 @radeksworkshop Had a good workout with this guy yesterday. I thought I will post it, because it's just such pretty picture, while I'm working on the video from last night. Stay tuned.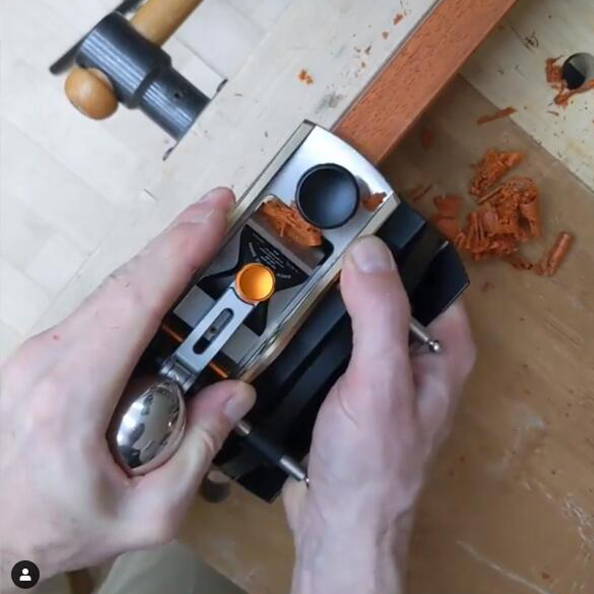 Love how easily and precisely one can set this plane. Even not experienced woodworker like I can get thin shavings. 90 and 45 degree fence and depth guides are very nice addition too!